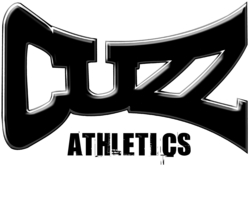 nobody makes one, but they should.
Saginaw, MI (PRWEB) April 6, 2008
Cuzz Athletics has expanded its line of Protective Performance Apparel, to further protect the performance of athletes. Cuzz now offers the all new Hamstring Sliding Shorts for men, women, and youth, as well as the all new Pitchers Shorts for Women's fast pitch softball. To learn about these new products and more, visit Cuzz Athletics website, http://www.cuzzathletics.com.
Cuzz Athletics is a manufacturer of Protective Performance Apparel. Cuzz is in a separate category of protecting performance, and has been in existence flying under the radar for going on nine years now.
Cuzz Athletics is unique and has something special to offer. Cuzz does not just want to keep athletes comfortable by wicking sweat away from their body, which Cuzz does, but also protect the athlete as well. Cuzz Athletics offers antimicrobial wick away moisture fabrics in all garments as well as SteelSeam™ Technology, an all new advanced sewing technique created to reinforce seams to help prevent tears, giving athletes the confidence they need to compete at peak levels of performance without having to worry about the performance of athletic gear.
That gives an idea of who Cuzz Athletics is and what Cuzz does. Now for the history, Cuzz Athletics was founded in 1998 by Patti Hopp. The idea started in 1996 with Patti's son Justin Hopp. He was an athlete through and through, but in most sports he played in school they required a cup and athletic supporter. Not having an ounce of modesty but really for comfort reasons, he hated wearing the standard leave nothing to the imagination uncomfortable jock strap. Patti and Justin hit the road traveling to sporting goods stores from local ma and pa's to superstores looking for compression shorts with a built in athletic supporter.
To their and every store clerk's amazement, there was no such thing in existence, with every store clerk's reply of "nobody makes one, but they should." Justin had the baseball season coming up and did not want, as he put it, a "might as well be wearing dental floss" jock strap. Being a catcher a cup was not optional. Patti came across a seamstress willing to do some side work and the Cuzz Sliding short was created. The shorts had a built in athletic supporter not just a cup pocket, even if he wasn't catching at the time and wasn't wearing the cup he would still be supported. Attached to the thigh portion of the shorts was an extra layer of fabric for protection when sliding.
Baseball season soon arrived and when Justin showed up with his yet untitled sliding shorts the rest of the ball team was loaded with questions. "Where did you get those?" "How can I get a pair?" When Justin told Patti about all the attention the shorts were getting a light bulb lit up.
Patti was an entrepreneur in waiting, her current profession working the 9 to 5 grind as an office manager for a local neurologist was not in her future. She was going to start a company and sell these much needed shorts to every athlete sick and tired of the standard take it and you can't leave it jock strap. She was going to give athletes for the first time a real choice. She then obtained a patent for the built in supporter.
Now the history of the name CUZZ ATHLETICS. Patti's cousin Paulette Counts had been looking to start a business of her own when Patti came along with her sliding shorts. Paulette was not loaded with money but she had enough to get a company up and running. Being cousins, they chose the name Cuzz Athletics.
They hit the phones and the road with the new sliding shorts in tow, off to every sporting goods store they could find. The shorts were selling and ideas were flowing, baseball was not the only sport in need of a jock strap revolution. The Hockey shorts and Football Girdle were soon to follow. Justin then thought it would be nice to have some extra padding in the areas of the body that took a lot of abuse, and so came along the Padded Sliding Shorts, Fully Padded Sliding Shorts, and the ever so popular Catcher Sliding Shorts. Next up was the Fully Padded Football Girdle and so on. Then the compression shirts came along expanding Cuzz Athletics' line of products to now over 100 products for men, women, and youth.
The story sadly doesn't end there. God has a way of letting you know how fragile and how precious life is all at the same time. December 4th 2004, a day that will live in infamy. Justin Hopp and his cousin Tony Ross, along with Justin's fiancées sister Ashlee Johnson, were tragically killed when the car Ashlee was driving slid out of control on an icy slush filled winter road. The car was hit on the passenger side by a pickup truck when it slid into oncoming traffic killing all three instantly. Justin left behind a seven week old son, Colton JT Hopp. Justin was only 20 years old, Tony 21, and Ashlee was just 18. The man behind the idea, the whole reason Cuzz Athletics exists today was gone, long before his, Tony, and Ashlee's time.
Paulette left the company soon after to pursue other business ventures, leaving Patti as the sole owner of Cuzz Athletics. In honor of Justin and Tony, who were cousins, the name of Cuzz Athletics is now dedicated to them.
Now, to end on a high note, Cuzz Athletics is now poised to reach new levels of success. Cuzz Athletics have many new products ready to launch in the near future which will help revolutionize the sports industry. These new products will give athletes protection previously ignored in performance apparel. You can get more information and purchase Cuzz Athletics products at http://www.cuzzathletics.com/.
Scott T. Bishop
Cuzz Athletics
http://www.cuzzathletics.com
###