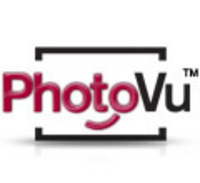 Many of our business customers who have purchased a PhotoVu over the last five years have already been using our wireless digital picture frames and proven embedded networking technologies for very cost effective digital signs
Boulder, CO (PRWEB) April 9, 2008
Today PhotoVu™, http://www.photovu.com, the leader in premium, wall-mounted, wireless digital picture frames, announced they will leverage and build upon their existing digital picture frame technology portfolio to enter into the burgeoning digital signage market.
"Many of our business customers who have purchased a PhotoVu over the last five years have already been using our wireless digital picture frames and proven embedded networking technologies for very cost effective digital signs," said Mark Van Buskirk, partner, PhotoVu. "And now we've decided to formally enter this market by opening a new Digital Signage division and rolling out our first network in downtown Boulder, CO. This will allow us an unprecedented local test-bed in a tightly confined geography to further refine our technology and service offerings before rolling out into other major metros later this year."
PhotoVu encourages local Boulder, Colorado retail businesses interested in adding a digital sign to their location to contact us today.
About PhotoVu Wireless Digital Picture Frames and Digital Signs
PhotoVu™ is the premium manufacturer and software developer of customized wireless digital picture frames and digital signage displays. Consumers can display thousands of digital photos on any Windows® or Apple® (Mac®) computer, and an endless variety of public content from RSS enabled photo sharing websites such as .Mac, Flickr™, FrameChannel, Photobucket, Picasa™ Web Albums, SmugMug, Webshots, and many others. Business and advertisers can display locally targeted digital signage advertising content from an expanding array of "out-of-home" local networks across the US.
PhotoVu is a trademark of PhotoVu, LLC. All other referenced companies and product names are trademarks, service marks, or other marks of their respective owners.
###