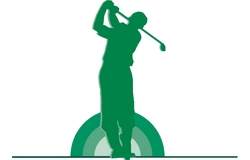 The venue this year is sure to wow
Scarborough, ME (PRWEB) April 29, 2008
Dresser & Associates, Inc., a leading provider of Sage Abra HRMS, announced the 2008 Abra Invitational, its New England Abra Users Conference, will take place August 06, 2008 in Atkinson, NH at the Atkinson Resort & Country Club.
With over 16 educational sessions, the 2008 Abra Invitational is a unique opportunity to connect with peers, gain an understanding of the emerging trends and best practices, and learn to use Sage Abra HRMS efficiently. "The venue this year is sure to wow," says Mark Dresser, President of Dresser & Associates. "We have a killer location, outstanding speakers, high tech conference rooms conducive to a great learning experience, and much much more."
The Keynote Addresses
The 2008 Abra Invitational features two speakers this year. Susan Searle, Sage Software's Vice President of Marketing, will present Sage's Customer Intimacy Program and speak of the direction in which Sage is heading.
Bob Kustka, President of Fusion Factor, an executive Human Resource consulting firm will be speaking on Performance Management. Bob uses his unique HR experiences to help develop people strategies that fuse with your business plan to build profit. From hiring, to recruiting, to developing new managers, Bob's ahead-of-the-curve insights provide the edge you need to keep your bottom-line razor sharp, and your company continuously moving three steps ahead of the competition.
Breakout sessions will be led by Dresser's certified consultants on a range of different topics from Crystal Reporting to how to document Abra procedures. Allison Allen a former Sage Software Trainer, will be back again this year leading four killer sessions.
The Abra Invitational also will provides an opportunity for Dresser's customers to meet with vendors and learn more about solutions that can improve the functionality of their current systems. This years conference will also include 10 mini-sessions led by participating vendors.
Conference Registration
Register now or learn more information by visiting Dresser's Conference page online or call Dresser & Associates. (866)885-7212.
Golf in the Dresser Scramble
All conference attendees are invited to participate in a golf scramble Tuesday, August 5th, at the Atkinson Resort & Country Club the day before the conference. This is an awesome opportunity for networking with peers, Sage executives, Dresser & Associates personnel, and other product vendors.
About Dresser & Associates:
Dresser & Associates was founded in 1991 as a management consulting firm and became a Sage Software business partner in 1997. Headquartered in Scarborough, ME, Dresser has regional offices in Georgia, Florida and Kentucky. Dresser is one of the leading National Partners for Sage Software with customers in 38 states offering Sage Abra HRMS formerly (Abra Suite), Abra HR, Abra Learning Action Compliance, Payroll software and HR software. Dresser also offers on-going human resource management services on a consultant or outsourced basis, providing consulting services to improve operational and management performance. Dresser is focused on assisting its clients to get the most from their software.
For additional information contact:
Joan Woodbrey
Marketing Coordinator
Dresser & Associates
Toll Free: 866-885-7212
Phone: 207-885-0809
Fax: 207-885-0816
Jwoodbrey @ dresserassociates.com
http://www.dresserassociates.com
###