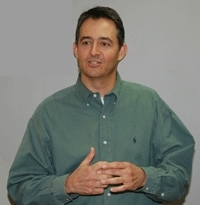 Which clicks over the past month have failed to meet our 2-second response time goal? Why?
Southlake, Texas (PRWEB) May 21, 2008
Oracle luminary Cary Millsap has a new company. On April 1, he became the founder and chief executive of Method R Corporation, a spinoff of the fast-growing company called Hotsos that he co-founded in 1999.
Millsap is known internationally for his hundreds of public speaking appearances during his career at Oracle Corporation in the 1990s and then Hotsos in the 2000s. He may be best known for writing the book Optimizing Oracle Performance, for which he and long-time colleague Jeff Holt were jointly named Oracle Magazine 2004 Author of the Year.
In a March 31, 2008 blog post, Millsap announced, "Co-founder Gary Goodman and I have negotiated an amicable split agreement that leaves Hotsos well and strong, and that gives me the opportunity to pursue the work that I'm passionate about, as the sole owner." Method R, like Hotsos, provides performance optimization software tools, education, and consulting services for database-based application software systems.
The company is named for the performance optimization method that Millsap and Jeff Holt created in the early 2000s. The 'R' in "Method R" stands for "response time." In 2003, Millsap and Holt formalized the method in the O'Reilly book Optimizing Oracle Performance, which changed the way many computer analysts--even beyond Oracle--tune performance. Millsap explains that the distinction of the method is complete and relevant information at every step, eliminating the need for expensive trial and error.
Method R begins with a nucleus of Hotsos people and products. Holt joins Millsap as the Method R chief scientist. Karen Morton, principal author, editor, and instructor of much of the education curriculum at Hotsos, joins as director of education and marketing. Also joining Method R is a small group of software engineers, including development director and instrumentation library curator Ron Crisco. Along with these people, Method R begins operation with a set of well-established software, consulting services, and education, like the performance diagnostics course that is based on the Millsap/Holt book.
Millsap describes his new company as a means to finish the work his team started at Hotsos. "With better software to automate the data collection process, we open whole new worlds for people not accustomed to seeing, in very simple terms, how long their systems take to respond to them, and why they're taking that long."
Two Method R products aim today at that goal of simpler software performance management. The Profiler enables a minimally-trained user to identify the root cause of a performance problem in an Oracle-based application, propose sensible solutions to it, and predict the end-user response time impact of each proposed solution. The Service Level Agreement (SLA) Manager automatically records response times of business tasks and answers questions like, "Which clicks over the past month have failed to meet our 2-second response time goal? Why?"
Method R and Hotsos have created a long-term agreement that keeps existing Hotsos Profiler customers with Hotsos and allows both companies to deliver each other's existing education courses via a reciprocal license. Millsap says, "The first question people usually ask about the spinoff is how it will affect the Symposium." Hotsos Symposium is an annual event with a loyal following. In its six-year history, it has become well-known for its cream-of-the-crop speaker selection, technical depth, and total focus on Oracle performance. Millsap will provide the same level of service to the event that he did when he was at Hotsos. The next event is scheduled for March 8-12, 2009 in Irving, Texas.
About Method R Corporation:
Method R Corporation is a Cary Millsap company that is committed to genuinely satisfying software performance. The company creates software tools, education courses, and consulting services dedicated to helping software application systems run faster and more efficiently. Method R focuses predominantly on Oracle-based systems. It provides Microsoft SQL Server services through partner relationships. For additional information about Method R Corporation, visit http://method-r.com.
###