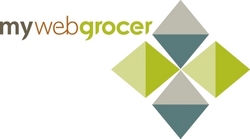 Upromise is a great addition to our network
Colchester, VT (Vocus) May 1, 2008
MyWebGrocer, the largest online grocery advertising network, will run advertisements for Upromise. With over 21,000 grocery and drug stores across the country partnered with Upromise; it was a good fit to work with MyWebGrocer, a pioneer in online grocery advertising.
As consumers shop for groceries they will see how a free membership with Upromise can help earn them money back for college with their everyday purchases - buying groceries, filling the gas tank, shopping online, eating out at a restaurant, booking travel, and more.
"Upromise is a great addition to our network" explained MyWebGrocer's Vice President Alec Newcomb, "and we are excited about leveraging MyWebGrocer existing partnerships of retailers, manufacturers, and our two million shoppers to help drive Upromise's continued success."
Upromise is advertising on most of MyWebGrocer's Ad Network. The MyWebGrocer Ad Network of 80 hosted grocery websites includes ShopRite, Lowes Foods and Key Foods. Also, users can expect to see advertising on mybaby.com and our series of social networking websites. MyWebGrocer advertisers have been seeing great success because of our retail grocery targeting capabilities.
About Upromise: Launched in April 2001, today Upromise is the largest private source of college funding contributions in America, with more than 8.5 million members and $425 million in member rewards. Membership is free and can help families save money for college while making everyday purchases of products and services at more than 21,000 grocery and drug stores, 14,000 gas stations, 8,000 restaurants, as well as thousands of retail stores, and more than 600 online shopping sites. Upromise partners include Citi®, ExxonMobil Corporation, Bed Bath & Beyond®, McDonald's®, JCPenney.com, LandsEnd.com, Sears.com, and hundreds of others. Upromise also makes it easy for families to start their own college savings strategy through tax-advantaged 529 college savings plans offered through Upromise Investments, Inc. or by using Upromise contributions to help pay down eligible student loans. Upromise is a wholly owned subsidiary of SLM Corporation (NYSE: SLM), commonly known as Sallie Mae, the nation's leading provider of saving-and-paying-for-college programs. Upromise is headquartered in Newton, Mass., and has more than 350 employees. For additional information visit http://www.Upromise.com.
About MyWebGrocer: MyWebGrocer was one of the first to launch online services for retail grocers in 1999. Today, they continue to lead the industry by generating profits for clients using proprietary technologies with proven results. MyWebGrocer increases basket size, acquires new customers, retains current customers, and drives more in-store and online business for their clients. MyWebGrocer has the largest grocery advertising network in the country covering 65% of the US, earning their clients direct ad revenue. They are the only digital provider that builds a customized, profitable, integrated online channel by addressing retailer's needs today, tomorrow and into the future. Some of their clients include Shoprite, Lowes Food Stores, Big Y, and 80 other leading grocery chains. For more information please visit http://www.mywebgrocer.com or call 1-888-662-2284.
###