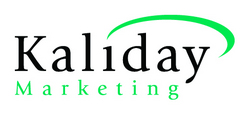 Lisa connects to clients and colleagues on an intellectual and emotional level that's not often manifest by other consultants, and this makes her highly effective in helping people to acknowledge and achieve dramatic change
Bolton, MA (PRWEB) May 4, 2008
Marketing Expert, Lisa Hamaker, President of Kaliday Marketing, graduated from Alan Weiss's Million Dollar Consulting® College (MDCC) in Newport, RI on April 4, 2008. The Consulting College is unique in that it offers consultants an intense learning experience that benefits both them and their clients with effective methodologies for sustained success. Admission to, and graduation from, the MDCC is difficult and widely sought, and is a rare achievement in the consulting profession. There are fewer than 150 graduates globally since its inception.
"Lisa connects to clients and colleagues on an intellectual and emotional level that's not often manifest by other consultants, and this makes her highly effective in helping people to acknowledge and achieve dramatic change," stated Weiss, President of Summit Consulting and widely recognized as being at the top of the consulting and speaking professions.
Completing the college is an important step in Hamaker's ongoing professional development and has already helped her clients with specific methodologies for closing business more quickly and at lower cost. "Kaliday successfully represented the Sedona difference in a concise, clear manner which assisted us in getting our message across more quickly and powerfully," stated Constance Griffin, Director of Sales for Sedona International, Inc. Sedona works with companies who are designing challenging products requiring Subject Matter Experts (SME) and provides specialized engineering and turnkey designs.
About Lisa Hamaker
Lisa Hamaker is the founder and principal of Kaliday Marketing, a strategic marketing consultancy based in Bolton, MA. As a consultant and advisor to business she helps companies achieve and sustain rapid growth and increased profitability. Lisa has been a marketing professional for 23 years and offers consulting as well as strategic, product and tactical planning and marketing expertise to her wide range of client business ventures.
Hamaker is a member of the Electronic Design Automation Consortium, the Society for the Advancement of Consulting, and Business Networking International.
###