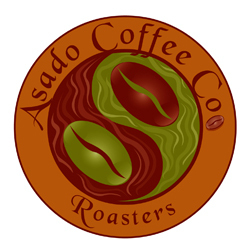 We had a hard time finding fresh coffee here in Chicago so we decided to roast our own.
Chicago, IL (PRWEB) May 2, 2008
Find Flamenco and fresh roasted coffee at the National Restaurant Association show this spring at McCormick Place. Chicago's own Asado Coffee Company will be exhibiting their fresh roasted coffee in conjunction with a live performance by world-renowned Flamenco guitarist Mehran on Sunday, May 18.
The Asado Coffee Company, an independent roasting company, will be hosting the musical event in their booth at the show (booth #9074). The 89th National Restaurant Association Restaurant, Hotel-Motel Show will take place May 17-20 at McCormick Place in Chicago.
Although one can currently order from Asado online at http://www.asadocoffee.com, the independent coffee roasting company will open to the public this summer in Chicago's Lakeview neighborhood. Their in-booth cafe during the NRA show is a special preview for attendees. "We had a hard time finding fresh coffee here in Chicago so we decided to roast our own." said Asado president Corrine Tostado. "We did not expect that our coffee would attract so much attention from the local community. We thought exhibiting at the NRA show would be a good way to gauge the response from an industry point of view."
Asado Coffee Company offers wholesale single-origin coffees and custom blends, roasted in small batches. Orders can be placed via their website or by calling 630-340-2251. Their beans originate from the finest coffee growing regions in Central and South America, Africa and Indonesia.
Nearly 74,000 people from all 50 states and 110 different countries attended last years' NRA show. It included more than 2,142 exhibitors with products and services from over 890 different product categories. You must be directly involved in either the foodservice or hospitality industries to attend, as this event is not open to the public.
###