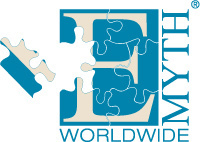 Our International Leadership Series focuses on E-Myth's highly-regarded business processes that entrepreneurs can use to build successful businesses in any industry, anywhere in the world
Santa Rosa, CA (PRWEB) May 1, 2008
E-Myth Worldwide™, a global provider of web-based educational solutions for small business owners, announces the continuation of its International Leadership Series with business-development events for German, Colombian, Australian and Nigerian entrepreneurs.
The E-Myth International Leadership Series kicked off in January 2008 with an event for Nigerian business professionals and continued with events for the Entrepreneurs Organization in Frankfurt, Germany and at the Emprendimiento Conference in Bogotá, Colombia. The Series continues in May in Sydney, Australia and in August, when a second delegation of Nigerian business professionals will participate in a two-day workshop in California.
"Our International Leadership Series focuses on E-Myth's highly-regarded business processes that entrepreneurs can use to build successful businesses in any industry, anywhere in the world," said E-Myth CEO Bill Schlegel. "Small businesses play a vital role in the world's economy. We want to empower our global participants to make their businesses predictable and sustainable by developing and employing our proven business operating systems."
E-Myth Worldwide's International Leadership Series compliments the Company's award-winning web based educational programs that deliver E-Myth's techniques to its global clients.
Visit http://www.e-myth.com for more information about E-Myth Worldwide's programs.
About E-Myth Worldwide
E-Myth Worldwide is a business development education company that delivers comprehensive, web-based programs. For more than 30 years, the company has trained business owners to work on their business, not just in their business, by building the strategic systems crucial to success. E-Myth provides entrepreneurs with the growth strategies and skills necessary to build predictable, sustainable and successful businesses. The company's programs, systems and tools are based on the principles first articulated in founder Michael Gerber's bestselling book, The E-Myth Revisited: Why Most Small Businesses Don't Work and What to Do About It. Visit http://www.e-myth.com for more information about E-Myth.
© 2008 E-Myth Worldwide, Inc. All rights reserved. Information is subject to change without notice. E-Myth and the E-Myth Worldwide logo are trademarks of E-Myth Worldwide, Inc. All other brand or product names are trademarks or registered trademarks of their respective holders.
# # #