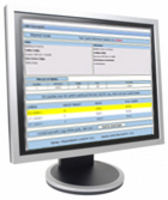 Using the right shipper and getting the right price can make or break a business
Clearwater, FL (PRWEB) May 1, 2008
The software to finding affordable shipping is now here and it's is paying off in a big way for the thousands of customers across the country that use it. Gone are the days when small- to medium-sized businesses and first time shippers had to spend time and money scrambling to find affordable and reliable freight services to facilitate and reduce their shipping costs and needs.
Today, many companies are turning to the tools provided by Freight and Shipping, Inc., an online Expedia-like system that locates the best possible shipping source for their needs. "To save money on shipping, people must get a good selection of quotes," explains a spokesperson of Freight and Shipping, Inc. "Yet traditional routes for getting quotes took up time, as the person had to make a lot of calls and then sit back and wait for the quotes to come in. We here at Freight and Shipping, Inc have addressed those problems with our new state of the art system."
The streamlined process of finding a freight source for larger shipments is a breeze with the tools that Freight and Shipping, Inc has developed. All customers are assigned a personal freight assistant to support them with their shipping needs. Customers simply log onto the site and enter simple information, such as destination, origin zip codes and shipment weight. Customers can also add any assessorial charges that they may require for their shipment online, and then with a quick click of a button they will have free instant quotes from over 60 of Freight & Shipping's national motor freight carriers.
The freight matching software saves their customers up to 70 percent off their shipping costs. This approach is saving their customers and companies time and money, not only for the shipping itself, but also in the time spent locating a viable shipping source. "Using the right shipper and getting the right price can make or break a business," he adds. "We've taken the entire process to a whole new level. It simply doesn't get any easier or more efficient."
Contact Freight and Shipping, Inc logistics agents at 877-618-6058.
###