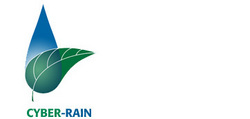 Homeowners play a key role in the conservation of water. Outdoor watering accounts for almost 58% of household water nationwide
Agoura Hills, CA (Vocus) May 1, 2008
Cyber-Rain, the uniquely easy-to-use smart sprinkler controller system, today announced its status as a SWAT-tested and approved smart irrigation controller, making the unit eligible for rebate programs across the country. The results are available at http://www.irrigation.org/SWAT.
Issued by the Center for Irrigation Technology (CIT), SWAT (Smart Water Application Technologies) evaluation is conducted by identifying six different zones found in typical landscape designs that include variable loam, clay and sand make-ups. Developed in partnership by water supply agencies and the irrigation industry to address a growing concern for water conservation, the SWAT test measures the efficiency of the smart controller in each zone for a period of thirty days where the zones endure both sun and rain conditions.
"Homeowners play a key role in the conservation of water. Outdoor watering accounts for almost 58% of household water nationwide," points out Reza Pourzia, Founder & CTO of Cyber-Rain. "We developed Cyber-Rain to give homeowners and businesses a way to achieve major water savings, easily, and efficiently. Based on our results to date, we expect users to save 30% to 70% of irrigation water, while also improving plant health".
But the Cyber-Rain smart sprinkler controller does more than conserve water. The Cyber-Rain system also helps prevent excess run-off, which can lead to the pollution of waterways. Run-off carries pollutants such as fertilizer and pesticides into local streams, rivers, ponds, lakes and the ocean.
To meet new governmental regulations that promote water conservation and ebb water pollution, most cities offer some form of rebate to encourage the use of smart controllers. Rebate amounts range from $50 to as much as $1,000, and often are sufficient to pay for the purchase and installation of a Cyber-Rain system.
The Cyber-Rain smart irrigation controller is easy to install, and easy to use. Interfacing with the homeowner's PC computer, wireless technology delivers data from the internet directly to the controller to automatically adjust sprinkler times to changes in the weather. Because irrigation is controlled by the computer, scheduling is completely flexible and easy to customize; users can give each watering zone a unique name and picture that is easy to remember, set custom seeding or fertilizer schedules, temporarily hold a zone, view reports on weekly or annual savings and much more.
The Cyber-Rain smart irrigation controller retails for $349 and is available at http://www.smarthome.com and http://www.cyber-rain.com.
About Cyber-Rain
Founded in 2005, Cyber-Rain is an emerging leader in providing groundbreaking smart sprinkler controller systems to the residential and commercial markets. The Los Angeles-based company is privately owned, and is funded by Momentum Venture Management.
For more information on the company and its products, go to http://www.cyber-rain.com.
Press Contact: Kathy Kniss, Kathy(at)cleanagency.com, (626) 744-9178 x17
###