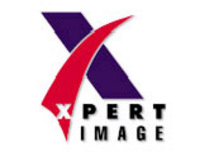 Copy Xpert can reduce production time and maximize the investment in production laser printers in a copy center
Fort Worth, TX (PRWEB) May 6, 2008
Copy Xpert has been designed to reduce the man hours needed to set up, produce, and distribute the type of applications that are common in today's copy centers. The features of this software are plentiful including a drag-and-drop display, which allows the user to easily create and print customized documents. The software can use a PDF document to create unique applications, such as
crash numbering of carbonless forms, or numbered raffle tickets
address labeled newsletters, solicitations, or catalogs for mailing
copies using a distribution list to reduce sorting time
padded forms
Not only is it easy to use, but the software allows the printer to run at or near rated speeds, which helps copy centers get the most out of the capital poured into the latest printer technology. Job set up time and print time are both reduced, and Copy Xpert provides the flexibility users are seeking. For example, a label can contain text, bar codes, photos, and more. The labeling feature supports multi-up to produce custom postcards, which remain in sequential order after being cut and stacked.
"Copy Xpert can reduce production time and maximize the investment in production laser printers in a copy center," explains owner Ken Cox. "This is a great solution for simple problems in the real world of production printing and copying."
In the copy center, individuals often spend extended time first learning and then troubleshooting complex software. With Copy Xpert software, the easy interface means a ramped up productivity rate.
Customizing is no problem either. For example, Copy Xpert's support for page imposition makes a straightforward job of producing booklets, calendars, and pamphlets, including projects that must be labeled or numbered. Also, page level programming, page exceptions, covers, and tabs are simple to manipulate with Copy Xpert.
About Xpert Image, Inc.:
Xpert Image was established in 1996 and focuses on providing simple, value-added solutions with excellent customer support. Xpert Image is the only company to provide a patented set-labeling solution to the production laser printer market. Xpert Image's software solutions improve productivity rate and boost ROI for businesses that operate production printers and multi-function devices. For more information about Copy Xpert and our other software solutions, please visit xpertimage.com.
###