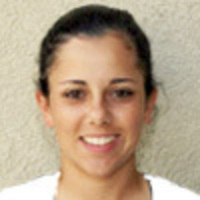 As the primaries have unfolded and neither candidate has been able to lock up the nomination, I began to realize this is a pretty important seat Gov. Dean has put me in
Appleton, Wisconsin (PRWEB) May 2, 2008
As the fight for the Democratic Party's presidential nomination drags on, a Lawrence University senior could wind up playing a significant role in determining the party's eventual candidate.
When Leila Sahar learned she had been hand-picked by party Chairman Howard Dean to serve on the normally obscure Credentials Committee, she was surprised and excited.
"The appointment came completely out of the blue," said Sahar, 22, an English major from New Berlin, Wis., who worked as an intern for the Democratic National Committee the past two summers. "It sounded like a great opportunity to be a part of the process and have a chance to experience the convention from an insider's perspective. I had no idea it would wind up being such a big deal."
Sahar is the only college student among the 25 people Dean appointed to the Credentials Committee, a 186-member body that could decide whether the contested delegates from Florida and Michigan get seated at August's national convention in Denver. While Barack Obama is opposed to those two states' delegates being recognized, Hillary Clinton argues they should be seated based on the primary results.
"As the primaries have unfolded and neither candidate has been able to lock up the nomination, I began to realize this is a pretty important seat Gov. Dean has put me in," said Sahar, who joins such political veterans as the mayor of Baltimore, a Montana state senator and the former chairman of the Florida Democratic Party on the committee.
"I was a little bit intimidated when I realized who some of the other appointees were, but I like to think Gov. Dean put me on the committee for a reason, not just to sit there, but to contribute," said Sahar. "I want to play a role in whatever decision is made and will be honored to be a part of that decision."
"Howard Dean could not have picked a more thoughtful student. Leila will be up to the task," said Arnold Shober, assistant professor of government at Lawrence. "If both Clinton and Obama stay in the race until the convention, Leila's contributions to the credential committee's decision will have a lasting impact on the outcome of the presidential election and the party's future nominating contests."
Sahar, who cast her first presidential vote in the 2004 Wisconsin primary, thinks the issue may be resolved before the convention, but is prepared to make her voice heard if it isn't.
"We have two very good candidates, but I don't want my decision to be based on my personal preference. My decision will be based on the process and what's best for the party."
Sahar's appointment of the Credentials Committee coincides with a year-long commitment on behalf of Lawrence President Jill Beck to get the student body more engaged in the political process and participatory democracy.
As part of the effort to raise political awareness, Lawrence launched MyElection Decision.org, an interactive, Web site designed to allow users to see which candidate's positions best match their own in an unbiased format. To date more than 9,500 participants have completed a series of questionnaires based on candidates' issue statements.
About Lawrence University
Charting an uncommon course in higher education for more than 160 years, Lawrence University uniquely integrates a college of liberal arts and sciences with a conservatory of music, both devoted exclusively to undergraduate education. It ranks among the nation's best small, private colleges, and was selected for inclusion in the book "Colleges That Change Lives: 40 Schools That Will Change the Way You Think About College". The development of multiple interests and community engagement are central to the Lawrence experience, where classes or creative and research projects tailored to students' educational interests and life objectives are prevalent. Lawrence draws its 1,400 students from 43 states and 50 countries. Its picturesque, residential campus is nestled on the banks of the Fox River in Appleton, Wisconsin. For more information about Lawrence University visit http://www.lawrence.edu.
###