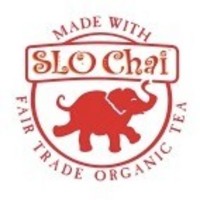 San Luis Obispo, CA (PRWEB) May 6, 2008
SLO Chai, producer of the authentic Vanilla Spice Latte, is now offering private label chai tea to cafes, restaurants, caterers, distributors, and food service businesses across the country.
SLO Chai is committed to working closely with our partners to market their brands while providing the highest quality chai on the market, says Joel Pace, President of SLO Chai.
Made from all-natural, raw ingredients, several characteristics set SLO Chai tea products apart from other chai brands. Their uniquely versatile latte mix can be used to make hot, cold, spicy, sweetened, and blended drinks. Products are Certified Fair Trade and Organic to ensure they are good for customers and the communities who make them. SLO Chai is committed to reducing its carbon footprint by microbrewing chai in the regions where it is distributed.
For more information about private label chai tea, contact 877 FAIR TEA (324-7832) or visit http://www.slochai.com.
###