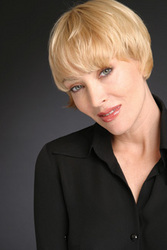 The wonderful joy that Wheels for Humanity brings to the disadvantaged brings life-changing joy to those they help
Los Angeles, CA (PRWEB) May 2, 2008
Top-rated auctioneer Tere Morris has been busy donating her services for two deserving charities. UCP Wheels for Humanity recently hosted its Gala event at the Hyatt Century City. UCP Wheels for Humanity restores wheel chairs and other mobility instruments and then distributes them to those less fortunate throughout the world. "The wonderful joy that Wheels for Humanity brings to the disadvantaged brings life-changing joy to those they help," stated Tere Morris. UCP Wheels for Humanity celebrity supporters include William H. Macy, Cheryl Hines and David Hasselhoff.
The YWCA-2008 Focus Awards Gala was recently held at the Skirball Cultural Center in Los Angeles, California. The event recognized Dyanne Hayes Nash as the '2008 International Woman of the Year.' The gala event succeeded in raising funds for the YWCA's 'Girls in Action' program, where middle-school women join unique programs to build on their strengths and decision-making abilities. Special entertainment included the "Afro-Caribbean Revue".
"I was honored to help raise funds for such an important and dedicated group of people that do so much to help women around the world," said Morris.
Tere Morris' recent clients include the AMC Hollywood Auction, Cedars-Sinai Medical Center Women's Cancer Research Institute Pink Party, Autism Care & Treatment-Today!, and Merv Griffin's Young Musicians Benefit.
Online at http://www.teremorris.com.
Tere Morris is represented by agent Mimi Mayer of Angel City Talent, Los Angeles.
For further information, contact Karon Crosby at Karon Crosby Public Relations Media, 818.261.0334, or visit http://www.kcprm.com.
###