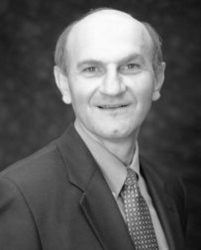 Concord, NH (PRWEB) May 4, 2008
Boston Private Value Investors (BPVI), an independent registered investment advisor with offices in Concord, NH and Boston, MA, is pleased to announce the addition of Constantinos "Deno" Mokas to the firm as a Research Analyst/Portfolio Manager. He will be responsible for equity research and portfolio management for private clients, corporations and non-profit institutions.
Mokas brings over 20 years of investment industry experience to the firm, including more than 15 years at Massachusetts Financial Services (MFS) where as a senior vp/portfolio manager he was responsible for the MFS Mid-Cap Value Fund and an equity sleeve of the MFS Total Return Fund. From 1996-1998 Mr. Mokas managed the MFS Gold and Natural Resources Fund, the MFS and HypoBank Real Estate Securities Fund, and the MFS Convertible Securities Fund.
Mr. Mokas is a member of the Board of Trustees at The Derryfield School, Manchester, New Hampshire and the Board of Directors at Camp Allen, Bedford, New Hampshire. He holds a BA from Dartmouth College and a MBA from the Amos Tuck School of Business Administration, Dartmouth College.
Patrice Allaire
Marketing Communications Manager
800-851-8431
patrice(at)bpviinc.com
###