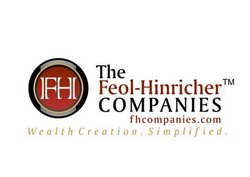 Rather than a 'one-stop-shop' mentality, we give the Memphis real estate investor choices
Memphis, TN (Vocus) May 5, 2008
Memphis real estate is continuing to attract real estate investors from many coastal markets at an accelerating pace. Many of these investors are seeking teams in Memphis to work with by increasingly using online search. The number of companies springing up around this micro-industry is growing. The Feol-Hinricher Companies have pioneered online search for investment property in the Memphis real estate market when they launched their first version of The Feol-Hinricher Companies online, FHCompanies.com.
The site focuses on the information needs of investors looking to purchase real estate in Memphis. At the virtual location, a real estate investor can find the due diligence information on the Memphis real estate market from a statistical perspective. Additionally they can get quick access to properties for sale, sign up for Memphis real estate updates, comprehensive reports, and more. People that are new to investing in Memphis real estate will also find a significant amount of downloadable reports and ebooks.
"We saw the trend in online search for Memphis investment property a long time ago. Competitors are following suit saying they have 10-20 years of experience in real estate investing. The fact is with a rapidly changing Memphis real estate market and economy, leaning on experience is not only a crutch, it is a flat out liability" says Ryan Hinricher, Co-Founder of The Feol-Hinricher Companies.
Many would agree. Memphis has long time been a city with shifting population demographics. Neighborhoods can wane in months and be left boarded up and vacant. The Feol-Hinricher Companies puts emphasis on innovation, research, and teamwork. They utilize a "choice based" approach to buying Memphis real estate. "Rather than a 'one-stop-shop' mentality, we give the Memphis real estate investor choices" says Robert Feol, Co-Founder of The Feol-Hinricher Companies. "Where we see investors fail, is when a company claims to do it all in house and to be 'experts' on everything from property management to renovation, to giving you the best deal. We realize that can't be done. We take the inch wide and mile deep approach. We focus only on finding the best deals and then we give the investor our rolodex. It creates a level of trust and confidence."
And that confidence is paying off. The company has sold over 80 Memphis investment properties through the middle of April. Additionally they have been invited to speak at real estate investment associations in California and Florida.
The Feol-Hinricher Comnpanies is a Memphis based real estate investment firm. The company sells properties they own as an Owner/Agent to real estate investors seeking positive cash flow. The company works with real estate investors all over the US and several foreign countries focusing primarily on a buy and hold strategy of single family real estate investment property. Their mantra is, "Memphis Real Estate Investing, Simplfied."
###