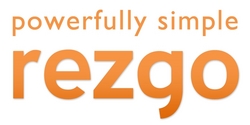 Rezgo will open up the door of online distribution for tour companies of all sizes
North Vancouver, BC (PRWEB) May 7, 2008
Sentias, a premiere tourism software company, is releasing their web based tour and activity booking solution, Rezgo, for free. As of June 1st, tour and activity providers will be able to use Rezgo to manage their inventory, pricing and availability of their products, and sell them through the Internet. This powerful solution also contains a distribution system that allows tour operators to sell their products through thousands of travel agents and partner websites around the World. There are no monthly fees and no per booking charges; Rezgo is a free booking system.
"Rezgo will open up the door of online distribution for tour companies of all sizes," said Stephen Joyce, CEO of Sentias Software, "even small companies will benefit from the time saving management functions, and the increased marketing and distribution capabilities of Rezgo." Stephen encourages small companies to experiment with the system and become more comfortable with online distribution. Mr. Joyce added, "We're not just giving companies a tool to help them sell, we're changing the way they do business for the better. That is what makes Rezgo truly powerful."
Tour and activity companies that are looking for a more robust business solution have the option to upgrade their account to Rezgo Pro. The Pro account supports multiple booking agents, a point of sale and call center interface, sophisticated reporting as well as many other features. Rezgo Pro is available for $149.95 per month.
Rezgo was created to help tour and activity providers sell their experiences. Suppliers are able to sell through their own website, sales desks, call-centers, and through a growing number of resellers. Rezgo is used by tour and activity providers such as whale watching, sight-seeing, bus tours, bike tours, helicopter tours, river rafting, hiking, adventure tours and many others. Rezgo will celebrate its first birthday on June 1st with with over 570 members and over 3000 unique travel products.
###