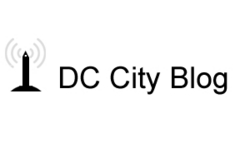 Washington, DC (PRWEB) May 5, 2008
As the warm season hits the Nation's capital, local denizens begin to take to the streets in throngs, eager to enjoy the outdoors after months of being stuffed inside. To help take full advantage of the warm Spring and Summer months, DC City Blog has prepared the following list of top outdoor nightlife destinations.
1. Local 16 - The deck at Local 16 can get pretty packed on warm evenings. Once a popular destination for DC residents living in the U Street area, Local 16 has grown in popularity and now attracts people from all over the city.
2. The Space - A newcomer to the DC night life, The Space offers a great second-floor deck that is still a relatively unknown commodity in the DC scene. The Space has a more laid-back, intimate experience.
3. Lima - Lima's popularity may have been waning during the cold months but it should experience a resurgence with people coming to take advantage of the patio (one of the only club venues on K Street that offers an outdoor lounge). The crowd is one of the most internationally diverse in the DC area and each section of the club offers a slightly unique, but fun time.
4. Eighteenth Street Lounge - The patio at Eighteenth Street Lounge has long been recognized as a favorite destination for DC residents and newcomers alike. It tends to offer a heterogeneous mix of people who all come to enjoy the great music and friendly experience.
5. Georgetown Waterfront - Nick's Riverside Grill, Sequoia and Tony & Joe's collectively offer the most popular outdoor nighttime destination in Washington, DC. It can definitely get a little congested at times but it is definitely worth the trip. The crowd here definitely skews a little bit younger here.
About DC City Blog
DC City Blog is an insider's guide on places to go and things to do in DC, written by people who live and breathe the city. In addition, DC City Blog helps local businesses connect with local bloggers and other online influencers. For more information visit us at http://www.dccityblog.com.
###