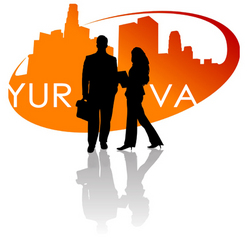 Boston, MA (Vocus) May 6, 2008
For May 2008, Yurva, Your Virtual Assistant, has launched a new image and a new website. The new site offers a resource for individuals and businesses interested in a VA to determine if it is right for them, what to expect when working with a virtual assistant and a straight forward inquiry for those ready to take the next step.
The blog feature creates an opportunity for Yurva and others to discuss all topics related to the up and coming virtual administrative assistance industry. It also allows for open communication and ideas as to how we can better serve our virtual community.
Another powerful tool that Yurva has implemented is a direct login to our customer portal. The portal provides an environment where clients can submit, modify and comment on projects as well as monitor the progress of those projects. Customers are never left in the dark wondering where their money is going.
The last major modification to the website is an inquiry allowing direct contact to the owners of Yurva. Response to an inquiry is guaranteed within 24 hours of submission. The purpose of the inquiry is to simplify the process of figuring out what it is that our potential customers need. Our promise to provide a quick turnaround time is just an example of how dedicated we are to responding quickly to customers' needs.
Yurva has launched this new image and website in an effort to become not only a service people can buy, but a resource for those interested in learning about the wave of future in back office work can benefit them. We would like to be able to serve as a forum in deciding which service out there best fit your unique needs whether it is ours or a company like ask sunday, get friday, davinci virtual or any of the like. In these changing times, it is important to stay on top of new ways to be productive and efficient with your time. Yurva provides our community with a one-stop-shop to do just that.
###