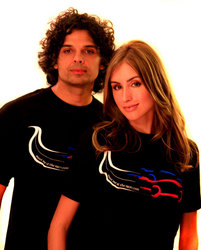 Fort Lee, NJ (PRWEB) May 7, 2008
http://Meetmeattheraces.com* is now free. The new dating website caters to singles among the nation's 75-million NASCAR lovers and those who want to meet them. The world's first singles website devoted to motorsports lovers went live on Valentine's Day.
The "Free membership" policy entitles new members to unlimited access to http://meetmeattheraces features, including the freedom to: view profiles and contact or be contacted by other members; post photos and lists of favorite upcoming races they might want to attend; and look up members by zip code. The full season of NASCAR races is provided with a search capability for determining which members live near each track.
In addition to finding the nearest race tracks and determining interest in particular races, members may search for compatible soul mates using dozens of additional criteria and personal preferences. http//Meetmeattheraces.com has teamed with Hotels.com to offer a special listing of NASCAR cities for those traveling to the races.
NASCAR tracks are so big- Indianapolis Motor Speedway has a capacity of 314,980; Daytona International Speedway, 167,785; Lowes Motor Speedway in Concord, North Carolina 167,000; and Michigan International Speedway in Brooklyn, Michigan 136,373- that it's almost impossible to connect with a potential new sweetheart unless you have already communicated through http://Meetmeattheraces.com. After that it's easy to arrange meetings at the track or before a race weekend in order to plan to watch the event together.
Enthusiasts of stock car racing tend to be male (60%) between the ages of 18 and 44, slightly younger than national averages, with slightly higher incomes than the general U.S. population, with 41% earning $50,000 per year; 46% earning $30,000 to $70,000, and 12% earning between $70,000 and $100,000 each year, according to NASCAR statistics. NASCAR is the number two rated sport on television, according to statistics published on its website.
*http://Meetmeattheraces.com is not affiliated with the National Association for Stock Car Auto Racing (NASCAR).
###