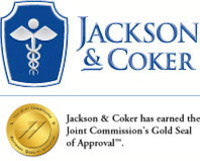 Female physicians, like their male counterparts, want to be paid what they feel they are worth. They are, understandably, concerned with improving their financial situation
Alpharetta, GA (PRWEB) May 7, 2008
Female physicians in most medical specialties report annual compensation figures below that of their male counterparts, according to a recent survey commissioned by Jackson & Coker. Additionally, among those who are not totally pleased with their current compensation and reimbursement levels, a sizeable percentage would consider switching jobs as early as within six months.
The "2008 Jackson & Coker Compensation Survey" was sent to thousands of physicians practicing in major medical specialties throughout the United States. The 943 respondents serve in private practice, prominent hospitals, single- and multi-specialty groups, and with large integrated health systems. Participants answered 24 key questions related to trends in physician compensation, their satisfaction with current earnings and reimbursement levels, and other aspects of the practice of medicine that have a bearing on their financial situation.
"One of the interesting survey results is the discrepancy in compensation based on gender," mentions Jackson & Coker's president, Sandra Garrett. "Gender differences shown are associated with medical specialty as well as other facets of managing a practice, such as taking time off for vacations."
The majority of all survey respondents were board certified (84%) and in practice ten years or longer (64%). The gender ratio of respondents: males (78%) and females (22%).
Compensation Differences
The survey revealed stark differences in compensation related to medical specialty. The majority of respondents (31%) indicated practice involvement in some Primary Care specialty, including OB/GYN. Other medical specialty representation included:
Adult Psychiatry 9%
Anesthesiology 7%
Emergency Medicine 6%
General Surgery 5%.
Respondents were asked to state their current compensation. Unlike most physician compensation surveys, Jackson & Coker's 2008 Physician Compensation Survey differentiated between responses of males versus females, leading to some interesting observations. A sampling of compensation differences follows:
Family Practice, which has always attracted females, showed a notable gender gap in earnings. In the lowest earnings category, most females (49%) and males (40%) indicated earning from $101,001 to $150,000. Both genders were even (23%) with regard to compensation in the $150,001 to $200,000 category. However, 6% of males (and no females) reported income at or above $300,001.
OB/GYN is a medical specialty that is attracting female physicians, according to recent studies. Fifty-three percent of female physicians earn from $100,001 to $200,000. On the other end, 55% of male OB/GYN doctors earn between $150,001 and $250,000. It is interesting that on the upper end of the scale, nearly 7% of females reported income above $500,000, whereas only 3% of their male counterparts matched these earnings.
Dermatologists' compensation also showed a general difference. Female Dermatologists topped out at $250,000, whereas 17% of their male counterparts reported earnings in the range of $500,001 to $550,000.
Female Anesthesiologists (43%) stated compensation in the $300,001 to $350,000 range, but not higher. Most male Anesthesiologists (14%) were in this earning category; yet nearly 20% indicated earnings in the $400,001 to $450,000 range. Nearly two percent of male MD's reported earnings approaching $750,000.
The surgical specialties attract more males and offer them greater compensation, by and large. A sizeable percentage of female Thoracic Surgeons reported earnings between $200,001 and $350,000. By contrast, 43% of their male counterparts reported earnings in excess of $450,000 to $1,000,000.
Compensation disparity is also associated with Orthopedic Surgery. Fifty percent of female Orthopedists earn between $400,000 and $500,000. Only 15% of males fall into this category. However, almost one fourth of male Orthopedists earn between $500,000 and $1,000,000.
One of the most interesting findings concerns General Radiology. The majority of females placed themselves in the compensation range of $300,001 to $350,000. Male Radiologists' compensation ranged from almost 5% earning $150,000 or less, to an equal percentage earning over $700,000. The highest percentage of earnings for males (24%) was in the category of $350,001 to $400,000.
In addition to base compensation, many physicians receive some sort of extra financial incentives (bonus, equity participation, etc.) that increase their overall earnings. This part of the survey also showed some interesting gender differences.
Just over 35% of males and 70% of females receive additional financial benefits of $25,000 or less. Approximately 17% of females and almost 30% of males report added income in the $25,001 to $50,000 range. Twice as many male physicians (17% to 8%) indicated additional income in the category of $50,001 to $100,000.
Interestingly, in the $200,001 to $250,000 range, no females reported extra earnings, compared with 2% of male physicians.
Earned Vacation
Enjoying earned vacation is important to most physicians. The survey results showed notable gender difference in the amount of vacation physicians are entitled to and the amount of vacation they actually take.
Ten percent of both males and females are entitled to 1-2 weeks of vacation. Female doctors lead their male counterparts 25% to 16% with respect to 3 weeks of earned vacation. An equal amount (34%) reported 4 weeks. Females also take the lead (15% to 10%) regarding five weeks of vacation. Beyond that, male physicians clearly have the most vacation time. Thirteen percent of males (versus 10% of females) have six weeks. Three percent of males (versus 2%) have seven weeks of vacation. And 12% of males (versus 4%) have over eight weeks of time off.
The amount of vacation earned and taken are two different matters. Males who take one week outnumber females two to one. Females who take 2 weeks have a slight edge over males who take the same amount (19% to 17%). The largest difference concerns 3 weeks (31% of females versus 21% of males). In the four week category, females outnumber males 29% to 26%.
The most noticeable gender difference concerns those physicians who have six weeks or more of vacation. Nine percent of males and 4% of females take six weeks. Three percent of males and 2% of females take seven weeks of earned vacation.
A conclusion that can be drawn from these results is that female physicians are generally entitled to less vacation time, but they take more of the amount of vacation they have earned. One reasonable explanation is that female doctors have more household and child-rearing responsibilities that prompt them to take full advantage of their earned vacation time.
Compensation and Career Plans
What physicians actually earn and what they perceive as adequate compensation are two different matters, according to the survey results.
A key question of the survey asked: "Do you feel that when consumer healthcare insurance premiums have increased that your reimbursements have increased proportionately?" Overall, 5% of the respondents mentioned yes, whereas nearly 20 percent believed that reimbursement levels have stayed about the same. On the other hand, 76% of females and males felt that their reimbursement level has actually decreased in the recent past.
A related question: "To what extent are current earnings in line with your skills, efforts and workload?" Only 8% indicated "very well," and only 31% believed they are "fairly" compensated or reimbursed. By contrast, 60% of all participants believed that they are underpaid by a significant amount.
Physicians who considered themselves underpaid indicated by how much:
% of respondents Amount of underpayment
2% ten percent
21% twenty percent
30% thirty percent
15% forty percent
15% fifty percent
17% over fifty percent.
In sum, 77% of physicians believed that their compensation / reimbursement levels are at least 30% below their expected earnings.
Another important question concerned the physicians' plans for changing jobs. The survey indicated that 22% of physicians plan on seeking another position within the next six months. Thirteen percent foresee switching jobs from six months to one year. Fourteen percent expect to make a career move within a 2-4 year timeframe. Interestingly, 44% have no such plans at the present time.
Compensation matters appear to be important to those doctors who contemplate changing jobs. Fifty-three percent specify compensation issues as key in seeking another position. Forty-five percent would seek a more favorable work environment. Thirty-nine percent would set their sights on a community more in keeping with their current lifestyle and other family concerns.
Regardless of specialty, physicians are well aware of their market worth. One conclusion that can be drawn is that those who believe that their current compensation is below what it should be in terms of their training, clinical skills and effort put forth are more likely to consider other career options, such as searching for another position.
"Female physicians, like their male counterparts, want to be paid what they feel they are worth. They are, understandably, concerned with improving their financial situation," observes Ms. Garrett. "Among those doctors who anticipate changing jobs in the next six to twelve months, it appears that compensation considerations are uppermost in their minds."
The entire survey results are available at the Jackson & Coker Industry Report.
About Jackson & Coker
With three decades of experience, Jackson & Coker is a prominent physician-staffing firm headquartered in Alpharetta, Georgia. The company places physicians in over 40 medical specialties and advanced practitioners in temporary (locum tenens) and permanent placement opportunities.
Jackson & Coker is a member of a "family of companies" known as Jackson Healthcare that provides information technology and human resources solutions to hospitals and healthcare organizations across the nation. For more information on Jackson & Coker, visit the company's website at http://www.jacksoncoker.com.
###