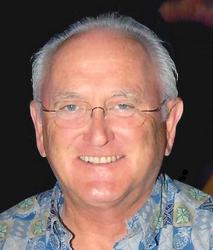 Lenders do not want to own property. They price to sell within 90 days
Palm Coast, FL (PRWEB) May 8, 2008
The media, reporting numbers provided by the National Association of Realtors®, reports on the housing market by focusing on year-to-year changes in the median selling price of existing homes. GoToby.com a popular real estate news and information website in Palm Coast, FL, reports in its latest newsletter that the practice has led to an exaggeration of the housing slump.
In April, 42 of 122 existing Palm Coast homes reported sold were distresses sales; either lender-owned (by foreclosure) or short sales. Short sales require the lender's approval since the selling price is below the outstanding mortgage balance, requiring the lender to forgive the difference. The April '08 median selling price was $170,000, down 21.3 percent from $216,000 in April '07, when only 1 of 110 home sold was lender-owned.
"Lenders do not want to own property. They price to sell within 90 days," says real estate commentator, Toby Tobin. He notes that the average number of days on market (DOM) for lender-owned homes was only 77 days in April. "As short sales and lender-owned properties make up a greater component of the total sales mix, they skew the median price and distort the reported value of homes," says Tobin.
Excluding the distressed sales, a year-to-year comparison yields a much different result. The April '08 median price becomes $208,250, only 4 percent below that of April '07. The true underlying value of homes has held up better than commonly reported. "But a headline reading Housing Market Slumps Another 21.3 Percent will sell more papers than one reading Housing Market Off Only 4 Percent," comments Tobin.
About GoToby.com LLC:
GoToby.com is the popular on-line news source for Palm Coast and Flagler County Florida's residential and commercial real estate markets, offering news, commentary, newsletters, articles, property listings, recent sales, and interesting rumors.
Contact:
Don "Toby" Tobin, Publisher
GoToby.com LLC
(386) 931-7124
http://www.GoToby.com
###