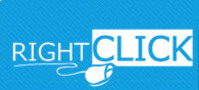 Many of our current clients use AES and have experienced nothing but positive results.
Irvine, CA (PRWEB) May 7, 2008
Right Click, an Irvine based provider of IT solutions for small to medium sized companies, has announced its acquisition of IOPhases's Advanced E-mail Scrubbing service (AES), http://www.emailscrubbing.com.
AES is an easy-to-use spam and virus filtering service that blocks all viruses and 95 percent of spam before messages hit company mail servers. With advanced features such as "Quarantine," users can be sure that important messages are never missed or lost in the filtration process.
Business owners and their IT management have boasted of increased workforce productivity and monetary savings as result of their companies' utilization of AES. The service is hosted (no hardware required) and boasts of robust features, a scalable architecture and an affordable rate structure.
"We are investing in AES software to ensure that we will offer our clients the best in technology for protecting them against spam and viruses," says Right Click founder Baiju Mehta. "Many of our current clients use AES and have experienced nothing but positive results."
Right Click's decision to purchase the software package came after their long-standing relationship with Iophase as their ISP and datacenter service provider. Due to their extensive knowledge of Iophase's products and services, Right Click is well equipped to provide business as usual for Iophase customers and to offer services to new customers throughout the world.
For more information on AES, please visit http://www.emailscrubbing.com. Rates for the product begin at an affordable $1.25/month per email address.
About Right Click
Founded by 1997, Right Click is an Orange County based IT consulting firm for small and medium sized businesses. Their goal is to ensure all organizations access to technology and personalized services that allow for them to compete more effectively in today's digital world. Right Click services include IT management, data center services, Internet access, network security and compliance, data recovery and forensics and hosted exchanged.
# # #