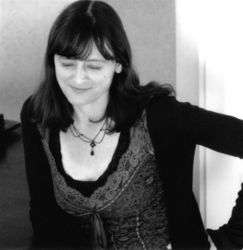 All I Intended To Be
Los Angeles (PRWEB) May 12, 2008
Jude Johnstone's song "Hold On," from her CD "On a Good Day," released in 2005 on BoJak Records, is on Emmylou Harris' new album "All I Intended To Be," a Nonesuch Records release. Having this cover by Emmylou Harris was a special one for Johnstone: "Emmylou Harris has always been a great inspiration to me both professionally and personally, and for her to include one of my songs on such a heartfelt collection is a thrill I won't get over any time soon."...Jude Johnstone
In addition to Emmylou Harris, award-winning songwriter Jude Johnstone has had her songs covered by a stellar list of recording artists including Bonnie Raitt (Wounded Heart), Stevie Nicks (Cry Wolf), Bette Midler (The Girl is On To You), Trisha Yearwood (Hearts in Armor, The Nightingale, When We Were Still In Love) and Johnny Cash (Unchained).
Johnstone had a Radio & Records' number one song, "The Women Before Me," on Trisha Yearwood's debut album, which was recognized with a BMI Songwriters Award. Johnstone also wrote the title cut on Johnny Cash's 1997 Grammy-winning album "Unchained."
Johnstone's critically acclaimed debut CD "Coming Of Age" (released in 2002 on independent label BoJak Records) was featured on NPR's Morning Edition and reached number six on Amazon's Best Seller's List. "Coming of Age" included the song "Wounded Heart," which was featured in the opening and closing credits of the episode "Independence Day,"on Lifetime's television hit series "Army Wives." Bonnie Raitt covered "Wounded Heart," on her CD "Silver Lining," released in 2002. "On a Good Day" generated impressive media buzz leading to Johnstone's national television debut where she performed the title track on CBS's "The Early Show." In 2007 Johnstone released her third CD "Blue Light," a jazz/blues flavored project that possessed the sensitive and poetic qualities found in her previous discs and returned Johnstone to her early musical influences of Sarah Vaughn, Tony Bennett and Rosemary Clooney. Johnstone has a new sophisticated, smoky and soulful CD, "Mr. Sun," due out in fall 2008. All four CDs are available at CDBaby.com and Amazon.com with physical distribution at all retail stores by Burnside Distribution Corp. (BDC) and digital distribution through IODA.
Contact: Bob Burton/Burton Entertainment
Ph# 541-482-4848 email:bojak(at)mind.net
http://www.bojakrecords.com
###