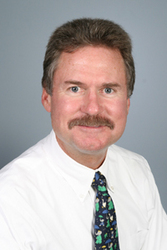 Third Amended and Substituted Petition
Minneapolis, MN (PRWEB) May 8, 2008
Rebate analyst, Hal Stinchfield, CEO of Promotional Marketing Insights, reacted today to a recent development in the ongoing proceeding regarding the treatment of uncashed rebate checks.
In a rather dramatic and unprecedented showing of solidarity, 44 states, the District of Columbia and the Commonwealth of Puerto Rico have added three rebate sponsors to the Fitzgerald v. Young America Corporation litigation (in the Iowa District Court for Polk County, IA, Civil Action No. 6030), a case which seeks to address the failure of issuers of rebate checks to report uncashed rebates as unclaimed property to the various states.
"When consumers don't get their manufacturer or retailer rebates, they are outraged," said Stinchfield. "The reason the states are interested in this issue is so they can locate the rightful owners and return the money."
According to the "Third Amended and Substituted Petition" filed with the court by the Iowa Department of Justice on April 18, 2008, Sprint Nextel Corporation, T-Mobile USA, Inc., and Walgreen Company were added as additional defendants in this case.
Previous to the filing of the amended petition, the group of plaintiff states had been pursuing Young America for the failure to report uncashed rebate checks where required under their unclaimed property statutes. The amended filing reinforces a commitment by the plaintiffs to vigorously pursue the matter of compliance and apparently demonstrate they are no longer willing to accept an "it's not our liability" argument.
"This is a consumer advocacy issue until a manufacturer, retailer, or fulfillment company fails to report and return uncashed rebates to the states; then it also becomes a legal issue," said Stinchfield.
The states' action signifies that while the matter of liability has not yet been determined (through the legal proceedings), it is clear that by adding client companies to the litigation, the states firmly believe that regardless of which entity owes the money, somebody does.
With this action, the states also seem to be asserting that the failure to report uncashed checks as unclaimed property will result in aggressive enforcement.
Rebate sponsors and fulfillment companies, once thought immune from this liability, are clearly at risk whether they knew of the unclaimed property statutes or not.
"Consumers should be able to find their uncashed checks on the states' unclaimed property web sites, but they won't be there because they haven't been reported," said Stinchfield.
The best way for manufacturers and fulfillment companies to protect themselves is to clearly and contractually agree in advance which party will report uncashed checks, have a well-documented, consumer-friendly replacement and resubmit strategy, and be certain the check clearing bank has maintained meticulous records of cleared and un-cleared rebate checks by dollar amount, by state, by month, and by offer.
To request a copy of the recently filed petition or discuss rebate liability and risk mitigation strategies, interested corporate executives may contact Hal Stinchfield, CEO of Promotional Marketing Insights: hal @ promotioninsights.com.
Promotional Marketing Insights is an executive rebate and promotion management consultancy.
Hal Stinchfield
612-867-9760
hal @ promotioninsights.com
http://www.promotioninsights.com
###