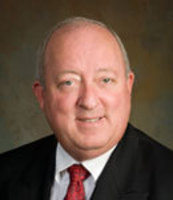 Dana Point, CA (PRWEB) May 8, 2008
Doubting that we will go into a recession, Steve Peasley, a popular syndicated radio talk show host and President of Klein, Pavlis and Peasley, says now is the time to invest when everyone else is afraid. Peasley says the stock market itself is our best guide; it starts to decline before the economy slows, and then starts to advance before the economy improves.
Peasley points out, "If you think the economy is going to improve in six to twelve months, you should buy stocks today." He says he is particularly bullish on tech stocks. "We haven't had a rally in tech stocks since 2003. That is one sector where I see true opportunities." Peasley says we should also look at all the cash that is currently accumulating in money markets. Current estimates show that three trillion dollars are in these funds, and he expects that some of these funds will come back to the stock market. "I think that in the next two to three years we are looking to have a very strong stock market."
Peasley does say that we may be entering a period of stagflation, inflation with slower economic growth for the short term. One of the key indices propping up the market is the international sector that Peasley says is helping us weather this economic slump. He points out that earnings growth in the last two quarters has shown that international growth is helping the U.S. economy.
Peasley provides daily commentary on the stock market and answers questions from listeners on InvestTalk his popular radio show and podcast http://www.investtalk.com . He also will be hosting a special Wealth Conference on the changing market Saturday, May 17, 2008 in Industry Hills, CA. Peasley will talk about why now is a good time to invest, and where we are in the current economic cycle. Investors will also leave with a list of stocks that they should consider including as part of their investment portfolio.
About Klein, Pavlis and Peasley Financial:
KPP Financial has over 60 years of combined trading and money management experience in both domestic and foreign markets. The principals of KPP Financial, Jerry Klein and Steve Peasley, believe in "parallel investing", which means they invest their own personal assets in the exact same programs as their clients, thereby "putting their money where their advice is." This unique approach to investing is what sets KPP Financial a cut above other investment advisers.
Contact:
Matthew Pearce
(510) 521-5100
http://www.investtalk.com
###