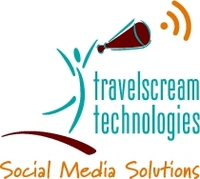 At Resorts & Great Hotels and ISLANDS, our mission is to offer a fresh perspective on luxury and island travel with an insider's look at preeminent worldwide destinations
Vail, CO (PRWEB) May 12, 2008
Saving time when searching for news and pricing deals is important for all travelers - even those planning luxury vacations at the world's finest hotels and resorts. Resorts & Great Hotels and ISLANDS online publications are utilizing industry-leading content distribution technology to introduce a new way to access up-to-the minute information from global hotels, resorts and other travel service providers.
Through a partnership with Travelscream Technologies, the foremost provider of content syndication solutions for the hospitality industry, these prominent online magazines have established highly-targeted RSS feeds that gather travel content from the most beautiful and opulent lodging properties in the world. Readers can now view news, promotions, pricing deals, videos and photographs all in one continuously-updated blog on RGHonline.com and Islands.com under new pages entitled 'Hot Deals and Special Offers.'
"At Resorts & Great Hotels and ISLANDS, our mission is to offer a fresh perspective on luxury and island travel with an insider's look at preeminent worldwide destinations," said Bonnier Group Publisher Jay Nelson. "By becoming part of Travelscream's Syndicated Publisher Network, we are giving connoisseurs of fine travel a comprehensive snapshot of the most useful and relevant high-end vacation property information in an easy-to-use format."
RGHonline.com is a travel news and information site dedicated to people who are passionate about luxury travel, for business or for leisure. The staff seeks out the world's great places and takes readers there in stylish elegance. It speaks to a successful, affluent audience of frequent and confident travelers who want to be influenced. Islands.com is the global authority on island destinations, with a highly-engaged audience of more than a million affluent travelers.
To make searching for information about luxury and island properties as convenient and timely as possible, the content supplied by Travelscream's hundreds of worldwide hotel and resort partners is updated continuously in a real-time format. Pricing deals and information can be viewed within blogs on RGHonline.com and Islands.com. Readers can also subscribe to receive the information in their own feed readers and personalized home pages like those on iGoogle, MyYahoo and MyMSN, among others, offering one-stop shop capabilities that provide a unique, comprehensive snapshot of travel information within a specialized information gathering tool.
Hotels, resorts and other travel providers can easily and affordably gain access to millions of affluent travelers they would not otherwise reach through Travelscream's exclusive Syndicated Publisher Network. Four- and five-star/diamond properties (only) and other providers who serve luxury travelers can learn more on the RGHonline.com opportunities page, and island properties and other providers who serve islands destinations can learn more on the Islands.com opportunities page.
"Our Syndicated Publisher Network is specifically designed to help travel providers drive more revenue, increase customer engagement and extend their brand and messages beyond their website to reach global audiences within all the places they are searching for travel information on the Internet," said Travelscream Founder and CEO Tom Griffin.
About Bonnier Corporation
Resorts & Great Hotels and ISLANDS magazines are published by the Bonnier Corporation, the leading media company serving passionate, highly engaged audiences and one of the largest consumer-publishing groups in America with more than 40 special-interest magazines and related multimedia projects and events covering recreation, travel, sports, home decorating and parenting.
Bonnier Corporation is part of the The Bonnier Group, a family-owned international media group that comprises 175 companies in more than 20 countries. Operations cover most media formats and are divided into five business areas: Books, Magazine Group, Business Press, Newspapers and Broadcasting & Entertainment. Learn more at RGHonline.com, Islands.com or BonnierCorp.com.
About Travelscream Technologies
Travelscream Technologies is the global leading provider of on-demand Web 2.0 and social media marketing solutions for travel, offering the industry's only network of multichannel, RSS-driven syndication partnerships serving travel supplier news and promotional content on the websites of leading online publishers.
Travelscream's turnkey Web 2.0 Tool Kit and Syndicated Publisher Network drive new revenue by increasing customer engagement, extending audience reach beyond your website and improving Search Engine Optimization rankings by building a sustainable network of people and content that travels the web through RSS, RSS travel content syndication, message and forum boards, guest books, digital audio/video and other rich media, interactive maps, widgets and more - all quickly delivered for use on your website and throughout the Internet to meet the needs of the new conversational economy. Learn more at Travelscream.com.
###