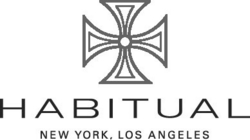 We have a very optimistic outlook for this brand
Los Angeles (PRWEB) May 9, 2008
Habitual, a leading brand in the premium denim market, announces new ownership that will enhance its production capabilities while appealing to the brand's loyal following.
Purchased in late March by denimXworks inc., an affiliate of Habitual's former vendor New Fashion Products, the brand's strengthened financial viability and vertically integrated manufacturing will allow it to produce garments with better speed to market, as well as create new and custom lines.
"We have a very optimistic outlook for this brand," said Bobby Ahn, owner of New Fashion Products and denimXworks president. "While it faced some problems in the past, we are excited about the opportunity to re-establish Habitual as the top premium denim brand."
Efficiencies in price and production brought by the new ownership will allow Habitual to grow its recently introduced men's, maternity and children's lines, produce custom designs for department stores, as well as concentrate on its core women's line.
"Stores can be guaranteed a better product with better timing," said Brad Jaco, owner of the Namasté showrooms in New York and Los Angeles that run day-to-day sales for Habitual. "All production will be done in house in Los Angeles--design, pattern making, washing, manufacturing, warehousing and shipping. There are only a few brands that have that capability."
New Fashion Products has been in the apparel and manufacturing industry for more than 30 years and has an annual volume of more than $30 million. It produces more 40,000 units a week for denim lines by J Crew, Armani Exchange, DKNY, Brooks Brothers, Michael Kors, Ann Taylor and more.
The sale will provide the Habitual brand with increased levels of financial support, as well as new management with years of experience in production and vast industry knowledge.
"What we bring to the table for Habitual is a stronger, more informed and disciplined management group," said Ahn. "By using our years of experience in production and in the industry, we will be putting out both right and relevant products for our stores and our consumers."
The purchase also comes after Habitual's brief foray into a different design direction. While it kept to its signature cross on the back pockets, it experimented with other design elements for its products that Ahn says the market wasn't ready for.
"The stores remain committed to Habitual and they are looking forward to seeing Habitual getting back to its roots rather than going off on tangents," Ahn said.
Also committed to Habitual is a loyal following of high-profile wearers, including Katie Homes, Mylie Cyrus, Halle Berry, Ann Hathaway, Jennifer Garner and Cameron Diaz.
"The front of the brand has never really changed," said Renée Raimondi, Habitual's brand manager. "It is well received by everybody, and is the exclusive jean of the upcoming MTV Movie Awards."
"Habitual is still considered one of the best brands in the marketplace," said Jaco. "It is one of the best fits, and people know Habitual by the signature cross on the pocket. I think it's best for denim brands to stick with what they do best and Habitual does it very well."
About Habitual
Habitual is one of the top brands in the premium denim market. Known for its signature cross on the back pocket of its jeans, the brand claims a loyal following among Hollywood's trendiest elite since its inception in 2001. Habitual was recently purchased by denimXworks inc., an affiliate of New Fashion Products, which designs and manufactures the products in Los Angeles. Namasté showrooms in New York and Los Angeles handle all U.S. sales with products retailing at more than 500 distinguished stores throughout the United States, Europe, Canada, Australia and Asia. More information can be found at http://www.habitual.com.
###