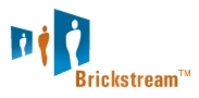 Integrating Brickstream's class leading Clarity video analytic appliance for cost effective behavioural monitoring and measuring with Wavestore will provide our customers with real-time qualitative and quantitative data to optimise business decisions
London, UK (PRWEB) May 9, 2008
Brickstream and Wavestore announce a strategic partnership which will combine Brickstream's Clarity Video Analytic Appliance behaviour analysis technology with Wavestore's video recording, management and monitoring solutions. Using a combination of Brickstream's Clarity intelligent sensors and Wavestore's cameras, the system will enable organisations to gather accurate and detailed data including; people counting, traffic flow and queuing/service management. Additionally, the combined system will have the capability of presenting live video images to site security staff when an adverse or unusual event is detected.
The benefits of this cost effective solution for organisations in the retail, banking and corporate, municipal, leisure and transportation, educational and industrial sectors include accurate and detailed behavioural intelligence together with archived video data providing a visual report of specific scenarios. The combined solution will provide solutions such as crowd monitoring, loitering and secure access. Additionally, the integrated solution will be simple to install and maintain while providing remote control, analysis and monitoring with the market leading low total cost of ownership.
The equipment will be demonstrated on the Wavestore stand at IFSEC - Hall 19, stand 19129/19131. IFSEC is the UK's largest international security event, with 800 exhibitors and an anticipated 30,000 visitors. http://www.ifsec.co.uk/.
"Integrating Brickstream's class leading Clarity video analytic appliance for cost effective behavioural monitoring and measuring with Wavestore will provide our customers with real-time qualitative and quantitative data to optimise business decisions," said Chris Chris Williams, Wavestore Marketing Director.
"Brickstream's Clarity for Security is unique in the market of Video Analytics through its 'at the Edge' deployment of highly accurate, easily configurable and low total cost of ownership appliances. These video analytic appliances capture, analyze, store, alert and transmit information in a real time manner with minimal network bandwidth requirements," said Steve Jeffery, Chief Executive of Brickstream.
About Brickstream
Brickstream is based in Atlanta, Ga. In 2002 after several years of product development and testing Brickstream launched its BehaviorIQ software to provide comprehensive and automated customer behavior measurement solutions which were deployed on thousands of cameras in Retail and Banking. In 2006 Brickstream introduced Clarity, the first stereovision video analytics platform at the Edge. BehaviorIQ software is embedded in Clarity and optimized for counting, queuing, tracking and alerting in retail, banking, and security applications. This results in an unprecedented low total cost of ownership and deployment.
About Wavestore
Wavestore is a world class digital video recording solution, able to record from analogue, IP and megapixel cameras simultaneously. Since the year 2000, many thousands of Wavestore systems have been installed into security and surveillance applications, including ports, airports, motorways, casinos, city centres, manufacturing, on trains, metro stations, corporate buildings, banks, power stations and government and commercial property. Wavestore products are designed and manufactured in the UK and includes small rugged units for mobile applications, compact systems for retail and banking applications and large data storage systems for commercial, industrial and corporate applications.
# # #