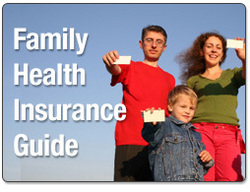 We deal with consumers looking for health insurance every day, so we know that a lack of information is one of the biggest problems facing this industry
San Bernardino, California (Vocus) May 12, 2008
Families looking to tackle the costly, and sometimes confusing, task of obtaining health insurance for their family can turn to Health Insurance Finders (http://www.healthinsruancefinders.com ), one of the leading online sources of health insurance quotes and information. After the guide's debut last October on the company's website, company officials received a lot of promising feedback from consumers, as well as some questions that they decided to address through updates to the guide.
"We deal with consumers looking for health insurance every day, so we know that a lack of information is one of the biggest problems facing this industry" said Todd Faucher, the company's Vice President. "It's always been our goal to educate people through our website while offering them a source for health insurance quotes so they can comparison shop. The feedback we get from adding resources like this family health insurance guide is amazing. People email stories about money they've saved, pitfalls they've avoided and great health coverage they've obtained for their family all because they learned something about their options. That's heart-warming to us."
The Family Health Insurance Guide, available as a PDF or online is organized as a practical guide for exploring the options available to families with one or more working parents and any number of children. Instead of just focusing on finding an affordable family health insurance plan, the guide looks at additional options such as splitting spouses or children off onto individual health insurance plans or group health insurance.
"This is one of those things that some consumers just do not realize." adds Mr. Faucher. "Just because you have access to a group health plan or a comprehensive family plan doesn't mean those are the best options for everyone in your family. There are conditions that create opportunities for savings by mixing it up between individual health insurance and group health insurance."
In addition to the thorough coverage of medical insurance sources and cost-saving perspective, still undecided health insurance shoppers may find the information on the various options helpful.
The guide covers such topics as:
Family Health Insurance Through Your Employer
Family Health Insurance Through A Private Plan
State-Sponsored Programs for Low-Income Families
Cost Comparisons for Family Health Insurance Options
Splitting Family Members Onto More Than One Policy
Pros and Cons of Group vs Individual Health Plans
Using Your Family Health Insurance Wisely
About HealthInsuranceFinders.com
HealthInsuranceFinders.com is a medical insurance hub dedicated to providing resources that help consumers find and make educated choices about health insurance. The site offers an impressive library of resources as well as a marketplace to help connect consumers with the best and most affordable health insurance plans in their state.
For more information, please visit: http://www.healthinsurancefinders.com
Contact:
Todd Faucher
Vice President, AllHealth Insurance Services, Inc.
###