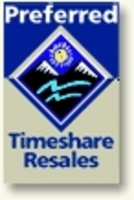 Put their vacation home on wheels
Lake Tahoe, NV (PRWEB) May 13, 2008
Karen Phelan, Broker/Owner of Preferred Timeshare Resales, based out of Lake Tahoe, has observed a new breed of timeshare buyers enter the market over recent months. Phelan said, "The buyers we're starting to see more of are those who have formerly owned Vacation Homes. These buyers rarely considered timeshare ownership until now. Even in signs of today's uncertain residential real estate market, many still dream of owning a vacation home in their favorite vacation destination. With timeshares, many would-be vacation home buyers and former vacation home owners are discovering their dream is still well within reach."
Why? They are discovering timeshares are an attractive alternative to owning a vacation home, based on economics and common sense:
Affordability: Former vacation home owners and would-be second home investors are instead buying timeshares at a fraction of what it costs to own a vacation home. There is often no mortgage, and money isn't tied up in one huge investment. Most people who own timeshares often own multiple weeks, particularly after they've purchased their first one and have seen the many benefits, luxuries, and affordability of timeshare ownership.
No Long Distance Worries: To defray costs, many vacation home owners need to make their homes available as a vacation rental. There are worries about vacancy factors, tenants calling all hours of the day (or night) with maintenance issues, and arranging to maintain the vacation home long-distance. Conversely, when timeshare owners check out of their timeshares, there is no need for these concerns.
Maintenance: Annual maintenance fees are diminutive in comparison to second home ownership maintenance costs. Timeshare Maintenance fees typically include property insurance, future furniture replacements and other updates, maintaining the premises, resort management and personnel, maid service, and other operational costs involved in the operation of the resort.
Location: Although almost all timeshare resorts are in top-rated vacation destinations, a large reason timeshare owners love their timeshares is they are not locked into a fixed location. With large exchange companies, such as Interval International (I.I.) and Resort Condominiums International (R.C.I.), Timeshare owners can "Put their vacation home on wheels". In any given year, owners can swap one or more of their weeks to thousands of other timeshare resorts and enjoy various vacation experiences.
Luxury/Amenities: Most timeshare condo residences offer more luxury and amenities than that of a vacation home.
Wayne Jackson, a long time industry veteran and Timeshare Resale Specialist with Preferred Timeshare Resales shared, "As an example, we have a client who sold his multi-million dollar lake front vacation home, and he nows owns six weeks of timeshare. His logic for timeshare ownership is he only was getting out to Lake Tahoe from Chicago for six weeks per year, and there were a lot of maintenance and property tax costs for such little usage on his large home. Although he loved his large vacation home, it didn't make financial sense at some point. He also shared that he truly enjoyed that someone else was the maid and maintenance man at his timeshares, so he now can finally rest and relax on vacation."
###