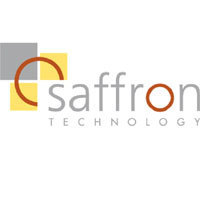 Associative Memory Technology: The Potential Effect on Intelligence in Support of Special Operations against the Taliban in Afghanistan - An interview with BGen (USA, Ret) Mark V. Phelan
Research Triangle Park, NC (PRWEB) May 12, 2008
Saffron Technology, Inc., the leader in intelligent analytic solutions, today announced its continued expansion with the addition of a new Vice President of Sales for its National Security and Defense Programs operations. Reflecting Saffron's growing success, U.S. Army Brigadier General (Ret.) Mark V. Phelan joins the company to increase the number of customers and grow revenues for the company's suite of software and service solutions. He brings his extensive "boots-on-the-ground" experience to bear on one of Saffron's target markets: non-DoD Federal agencies responsible for fighting the war on terror.
In addition, the company announced the release of a new whitepaper entitled, "Associative Memory Technology: The Potential Effect on Intelligence in Support of Special Operations against the Taliban in Afghanistan - An interview with BGen (USA, Ret) Mark V. Phelan".
The 10-page white paper, filled with General Phelan's experience and insight, can be easily downloaded at Free White Paper.
Brigadier General Mark V. Phelan retired from the United States Army after 30 years of commendable service; 28 of them as a special operations commander in Western Africa and Southwest Asia. He most recently led combat operations in Iraq and Afghanistan, where his mission was uncovering and eliminating terrorist networks. Before entering the military he graduated from Northeastern University in Boston, Massachusetts with a degree in Criminal Justice in 1977. In 1998 he was granted a Masters Degree in Strategy and Policy from the Naval War College.
Readers can find a current photo of Phelan, and a more detailed biography at Phelan Bio.
Dr. Manuel Aparicio, CEO, Saffron Technology, Inc., said, "Mark's extensive leadership and operational experience adds depth and breadth to the team. His years of service identifying terrorist networks in Afghanistan and Iraq along with his expertise in managing large analytical operations provide a unique perspective on how we apply our technology to meet our customers' needs. We're very honored and proud to have him join Saffron Technology."
General Phelan added, "There's a synergy. I've got the experience, Saffron's got the tools, and I know how they work and what they can do. I think I add credibility to their product line. I can interact or engage U.S. government agencies with some experience behind me to assist Saffron in selling its product. Saffron has the potential to change the intelligence game."
About Saffron Technology, Inc.
Saffron Technology, Inc.'s Intelligent Analytic solutions, for both government and business organizations, dramatically reduce the time to conduct comprehensive, unified analysis and discovery of entities and their associations across massive, multiple data sources. End users can quickly explore all relevant associations in order to identify the unknown unknowns and to enable new decision scenarios and analysis. With Saffron, end users can find the most pertinent segments of information in context to the business question. Saffron helps you ask the question, not just answer it.
###