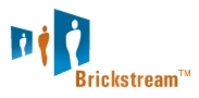 Clarity offers partners a proven, extendible and flexible video analytics platform with which to address counting, queuing, service, tracking, and real-time alerting needs
Atlanta, GA (PRWEB) May 13, 2008
Brickstream Corporation; a leader in Intelligent Video Analytic Appliances, announces a strategic OEM Reseller Partnership with TecBrain TI, S.L. TecBrain provides efficient and innovative products within two major business segments - Mobile Communications and Intelligent Surveillance.
Brickstream's unique, market leading stereo-vision ClarityTM appliance is IP-addressable and utilises power over Ethernet for quick and efficient deployment and ongoing management. Clarity is the first, true 'at the edge' video analytic appliance; cost effectively delivering consistent, reliable and accurate people counting, queuing and tracking data. Clarity three dimensional accuracy levels are far superior then legacy and traditional two dimensional images as those typically delivered by monocular cameras or thermal devices.
In addition to providing stand alone business Key Performance Indicators (KPIs), TecBrain will utilise this high quality and granular data within their leading software, tbGold, to deliver unrivalled intelligence to their retail and real-estate Clients in Spain, Portugal, South America and the Far East.
"Clarity offers partners a proven, extendible and flexible video analytics platform with which to address counting, queuing, service, tracking, and real-time alerting needs," said Steve Jeffrey, Chief Executive of Brickstream. "We are very excited about the new market opportunity that the partnership with TecBrain provides."
"Working in close partnership with Brickstream, we will drive real business results. We plan to leverage the latest research on market efficiencies to provide customers with market leading products and services that exceed their expectations. Brickstream and TecBrain products are both field proven, market leading solutions for the intelligent surveillance market," said Juan Carlos Rodriguez, Chief Executive of TecBrain.
About Brickstream:
Brickstream is based in Atlanta, GA, USA and its European Office in Newbury, Berkshire, UK. In 2002 after several years of product development and testing Brickstream launched its BehaviorIQ software to provide comprehensive and automated customer behavior measurement solutions which were deployed on thousands of cameras in Retail and Banking. In 2006 Brickstream introduced Clarity, the first stereovision video analytics platform at the Edge. BehaviorIQ software is embedded in Clarity and optimized for counting, queuing, tracking and alerting in retail, banking, and security applications. The result in an unprecedented low total cost of ownership and deployment with category leading accuracy and results.
About TecBrain:
TecBrain is based in Barcelona, Spain with business in Europe, Middle East and South America. Founded in 1995, TecBrain is a leading provider of cost-effective, high-performance real-estate and retail software solutions designed around the needs of clients. TecBrain provides solutions to increase client profitability while reducing costs and improving market focus.
###