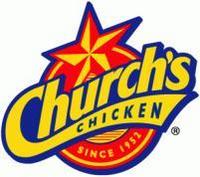 Taking the Guesswork out of Hourly Hiring!
Troy, Mich. (PRWEB) May 13, 2008 –-
Church's Chicken franchisee Pollos Del Centro is the first Church's franchisee to start using the JobApp Network automated hiring solution. Church's corporate operations realized a reduction in restaurant employee turnover in excess of 60% in its first six months in a regional roll-out of the JobApp solution. Church's Chicken then recommended the JobApp Network solution to its franchisees on the basis of this success. Pollos Del Centro is using JobApp to streamline the hiring process, increase hiring quality and improve both the customer and employee experience.
JobApp Network provides a complete phone and web-based hiring solution. JobApp's proven ability to reduce turnover and improve the hiring process by empowering restaurant managers to make better hiring decisions was a major factor in Pollos Del Centro's decision. By utilizing JobApp, Church Chicken franchisees are able to improve their competitive hiring advantages and provide applicants an easy way to apply in both English and Spanish, by phone or web, 24x7. Additionally, the patent-pending JobApp Dispenser helps Church's Chicken operators to more effectively and efficiently capture both active and passive applicants in their restaurants. Hiring managers have embraced JobApp's simple 5-star applicant ranking scale, which lets them know who to interview in a matter of seconds.
"We are very excited about the automation and ease of use JobApp Network brings to restaurant employee hiring," stated Fernando Guerra, District Manager for Pollos Del Centro. "We are in the process of expanding in 2008 with 18 new locations and JobApp Network is the perfect solution to staff these new restaurants with the best of the best and to improve our hiring process at our existing locations," according to Fernando.
"Restaurant operators of all sizes are rapidly embracing our QSR and casual dining solutions. The current economic environment has increased the hourly employee pool and operators are struggling more than ever to select dependable employees, who will provide great customer service and won't leave after a month on the job," said Blake Helppie, Chief Executive Officer of JobApp Network.
About JobApp Network
JobApp Network is "Taking the Guesswork out of Hourly Hiring!" The Troy, Mich.-based company provides an automated phone and web-based hiring solution for companies with an hourly or field-based workforce. JobApp uses patented services to source, screen and score future employees, streamlining the hiring process, improving the quality of hire and reducing turnover. To learn more about JobApp Network please contact, 1-866-JOBAPP6 or visit, http://www.JobAppNetwork.com.
This press release was distributed through eMediawire by Human Resources Marketer (HR Marketer: http://www.HRmarketer.com) on behalf of the company
listed above.
###