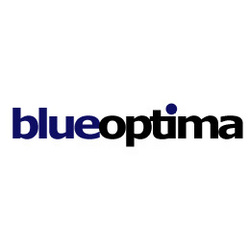 From the Outside Looking In: What Your Off shore Partners Need to Get Right
London, United Kingdom (PRWEB) May 13, 2008
London-based software-as-a-service company, BlueOptima, Ltd., today announced the release of a 62-minute recording and transcript of a roundtable with four experts on the outsourcing and offshoring industry. The podcast, entitled "From the Outside Looking In: What Your Off shore Partners Need to Get Right" covers the key elements of offshore software development project relationship management, including communication, information sharing, intellectual property rights, and measurement.
Listeners can download the podcast or the transcript at Blue Optima Podcast.
The distinguished panel included Mr. Utkarsh Rai, author of the book entitled "Offshoring Secrets: Building and Running a Successful India Operations", and head of Inferna India (utkarshrai @ yahoo.com}; Mr. Manjunath Gowda, the Chief Executive Officer and co-founder of S7 Software Solutions, an offshore software migration, porting and re-engineering firm headquartered in India, with an office in the United States (manjum @ s7solutions.com); Mr. Jason Rolles, the Managing Director of BlueOptima, Ltd. in London (jason.rolles @ blueoptima.com), and Mr. David Lustig, the Vice President of Client Development at Optiva Biotechnology in Menlo Park, California (dlustig @ optiviabio.com).
The series, entitled "Sitting in the Offshoring Hotseat", is intended for program or project managers responsible for sizable offshore software development efforts, especially in the telecommunications and financial services industries. The podcasts will be released periodically throughout 2008 and will cover a variety of perspectives on managing offshore software development projects including governance, program and relationship management, productivity, and metrics.
Jason Rolles, Managing Director at BlueOptima, Ltd said, "It was an exciting experience to participate in this round table discussion with a group possessing such a deep expertise in the industry. They Truly provide the listeners with a 360 perspective on how to obtain the most value from an offshore relationship." He added, "More importantly, with their combined offshoring experience of over 60 years, listeners sitting in the offshoring hotseat will get deep insights from the time invested in listening to this important podcast."
For additional information on the news that is the subject of this release, contact press @ blueoptima.com or visit http://www.blueoptima.com. Please watch for announcements of other podcasts in the series.
About Podcasting:
Podcasting is an evolving Internet technology that enables distribution of audio and video content. It allows listeners or viewers to easily and quickly download the content from servers to their computers, then, if they choose, to their personal and portable media players.
About BlueOptima, Ltd.:
BlueOptima is a leading analytics technology company that delivers objective metrics enabling businesses to measure, monitor, and manage the performance of outsourcing vendors. BlueOptima is a "Software as a Service" product suite meaning it is easy to implement and quickly delivers benefits to any organization.
###