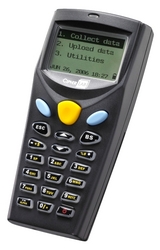 We are honored to be chosen by Terracom for the fourth year in a row, as the sole provider of data retrieval management for the IRS Tax Forum series
Chicago, IL (PRWEB) May 13, 2008
Hightech Knowledge, Inc., a solutions based company offering integrated data capture, lead retrieval management, CPE certificate automation, and traffic validation, has been chosen by event planning company, TerraCom, as the exclusive data retrieval contractor for IRS Tax Forum series; fourth year in a row.
A few IRS Tax Forum 2008 highlights include: Continuing Professional Education (CPE) Credits, Practitioner Case Resolution, Networking Reception, IRS Oversight Board, Electronic Federal Tax Payment System (EFTPS), Focus Groups, and IRS Nationwide Tax Forums Online (NTFO). To read more information about the IRS Tax Forum series, please visit http://www.taxforuminfo.com
In continued collaboration of services over the last three years with TerraCom; Hightech Knowledge will be working directly with several dozen exhibitors that support the IRS, and will head-up tracking of Professional Education Credits (CPE) for enrolled agents, certified public accounts, and California Tax Education Council (CTEC) participants. In addition, Hightech Knowledge, Inc. will provide customized devices for modern data management, attendance scanning, automated data capture, and streamlined contact entries throughout the forum series. The core of these devices will also allow Terracom to pre-empt major disruptions of network activity, by quickly segmenting localized bottleneck areas.
"Hightech Knowledge has been an invaluable asset to our conference logistics as we implemented our automated seminar attendance tracking program, starting in 2004 in beta form and continuing through this year," said Felix R. Sanchez, President & CEO of TerraCom. "With over 15,000 attendees and more than 40 seminars stretching over 6 cities in two months, we needed a company who could implement an efficient, flexible and cost-effective process while also demonstrating extensive expertise in data management. Karl Ludwig and his staff have been a pleasure to work with and their continued involvement in the Nationwide Tax Forums is one of the strengths of our program."
"We are honored to be chosen by Terracom for the fourth year in a row, as the sole provider of data retrieval management for the IRS Tax Forum series," says Karl Ludwig, President and CEO of Hightech Knowledge, Inc. "We feel it is encouraging that the importance of an integrated data retrieval infrastructure is recognized as a key module to accurate data collection."
In 2004, Terracom encouraged the IRS to test a pilot program for electronic badge scanning and session attendance tracking, as a suitable replacement to the manual honor-system previously used. "Our hope was that, if the attendance tracking device could cope with high traffic demands, the solution would also demonstrate the resilience necessary to operate with the immensity of the project," affirms Karl Ludwig. The pilot was a success, and the data-collection solution was implemented.
The following year, Hightech Knowledge was awarded a base contract with three option years to provide the full ranged, data collection solution, which included; electronic badge scanning and CPE certificate fulfillment for the six city IRS Tax Forum Series. The scope of work also included the development of an on-line CPE certificate retrieval system. That same year, Hightech Knowledge, was approved as the exclusive exhibitor lead retrieval provider for the trade show portion of the IRS Tax Forums.
In 2006, the first option year was exercised for Hightech Knowledge to provide scanning and certificate fulfillment as well as exhibitor lead retrieval services that included a centralized database server. The result was increased exhibitor participation over previous years. By 2007, the second option year was exercised and the exhibitor participation level for lead retrieval systems continued to increase.
April 2008, the third option year is exercised. "We are pleased by this recognition and believe it reflects data efficiency as an overall component of trade show organizations," explains Karl Ludwig, "this is a good example of a complex organization, utilizing the benefits of an integrated data solution that positively impacts performance levels and maximizes operational efficiencies."
Visit us at the IRS Tax Forum on the following dates, to view a live demo of our lead retrieval solution: Atlanta, GA July 1 -- July 3. Chicago, IL July 22 -- 24, Orlando, FL August 5 -- 7. Las Vegas, NV August 19 -- 21. New York, NY August 26 -- 28. San Diego, CA September 9 -11. For more information, go to http://www.hightechknowledge.com/press.html.
About Hightech Knowledge Inc. (http://www.hightechknowledge.com)
Hightech Knowledge, Inc. (HKI) is a leading provider of exhibitor lead retrieval, CPE certificate retrieval, and traffic validation solutions; used by trade show organizations, and enterprises to assist an increase in data flow capture. HKI solutions were designed to seamlessly integrate multiple levels of data management. Leveraging on an IT consulting background, HKI solutions offer advanced, customizable, functionality that scales from small workshops to enterprise-wide environments; with integrated data management software and reporting. Hightech Knowledge, Inc., is privately held with locations in Chicago, Illinois and Fresno, California. For more information, please call 773-852-2601, or send an email to info @ hightechknowledge.com.
About TerraCom (http://www.terracom.biz)
TerraCom offers specialized services to governmental and private sector clients, with a focus on Hispanic/multi-ethnic and regional marketing. Their approach is project driven. They start with a core group of communications and production experts, then hand pick a talent team from a vibrant network of skilled professionals and give them the tools and technology to do their best work. TerraCom is located in Washington, DC. For more information, please call 202-965-5151, or send an email to Info @ TerraCom.biz.
Media Contact:
Dawn A. Mayer
Director, Market Communications
Hightech Knowledge, Inc.
dawn @ hightechknowledge.com
###