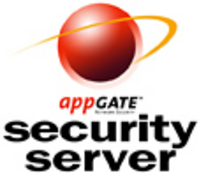 We are proud to be able to announce this certification. It has been a thorough process taking almost 18 months. Now that we have reached our goal, it is very rewarding and satisfying to be able to assure customers and partners that AppGate has been objectively rated as reliable and secure as a vendor
Stockholm, Sweden (PRWEB) May 14, 2008
AppGate, a global leader in unified access solutions has been awarded Common Criteria certification EAL2+ for the AppGate Security Server version 8.0.4.
In addition to the regular Common Criteria certification AppGate received a + for having added flaw remediation. Common Criteria certification is generally a requirement for a product to be used in security fields of governmental agencies or organizations in the finance and health sectors.
This certification assures customers, in and out of the government sector, that AppGate´s security systems have gone through a long and rigorous testing process and conform to IT security standards sanctioned by the International Standards Organization.
"We are proud to be able to announce this certification. It has been a thorough process taking almost 18 months. Now that we have reached our goal, it is very rewarding and satisfying to be able to assure customers and partners that AppGate has been objectively rated as reliable and secure as a vendor," says Tomas Olovsson, CTO at AppGate.
"Customers who buy AppGate's security systems can rely on our products as trusted security solutions and can be assured that the company will be there to provide full support," says Goran Marby, CEO of AppGate. "One of the main reasons for us to go through this certification process is the demand from many of our customers in the defence industry, police force and government," Marby continues.
Common Criteria evaluations involve formal rigorous analysis and testing to examine security aspects of a product or system. Extensive testing activities involve a comprehensive and formally repeatable process, confirming that the security product functions as claimed by the manufacturer. Security weaknesses and potential vulnerabilities are specifically examined during an evaluation.
The international scope of Common Criteria, currently adopted by fourteen nations, allows users from other countries to purchase Information Technology products with the same level of confidence, since certification is recognized across all complying nations.
Evaluating a product with respect to security requires identification of the customer's security needs and an assessment of the capabilities of the product.
###