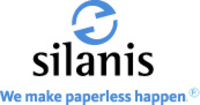 Montreal, QC (PRWEB) May 14, 2008
As the chosen e-signature provider to three of the top ten property & casualty (P&C) carriers and many other market leaders in both P&C and life insurance, Silanis will have extensive presence at the 2008 ACORD LOMA Information Systems Forum, running from May 13 - 15, 2008 at the Mandalay Bay Resort and Casino in Las Vegas. acordlomaforum.org/2008/
Throughout the conference, Silanis will be presenting detailed workflow analyses of personal lines, new business applications before and after implementing electronic signatures. These presentations, taking place in Booth 356 on the show floor and in the Silanis hospitality suite, will provide carriers with insight into the opportunities and challenges related to e-signatures.
Silanis solutions will also be featured in the IBM Life Insurance Solution Showcase, Booth #514. Silanis Technology and IBM have partnered to deliver complete solutions to help facilitate adoption. Silanis holds 'Advanced Industry-Optimized' status in IBM's government network and 'Advanced' status in the financial, banking and insurance networks.
Drawing from 16 years experience as an industry leader in e-signature technology and working with some of the world's largest insurance companies, Silanis Technology understands the key market criteria that lead to the successful adoption and deployment of e-signature solutions. The ability to support e-signing across multiple channels is a primary reason the top names in insurance chose Silanis as their electronic signature provider. One such Silanis customer will be presenting a case study at the conference in a workshop session.
For more information or to schedule a time to meet with Silanis at the show, visit silanis.com/acord_loma_2008.html
About Silanis:
Founded in 1992, Silanis Technology Inc. is the largest and most experienced provider of electronic signature solutions. More than 1,400 government and commercial organizations, representing two million users, depend on Silanis' solutions to accelerate operations, improve service and reduce costs.
The company's solutions not only eliminate the inefficiencies of paper, they provide reliable and auditable business records needed to demonstrate compliance with applicable laws, standards, regulations and policies.
###