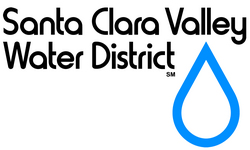 To date, there is no indication of mussels in our water, which means this is our only chance to keep it that way. Because once established, the mussels are virtually impossible to eradicate and can add millions of dollars in maintenance costs to pumps, pipes, valves, water intakes and other water infrastructure
Santa Clara County, CA (Vocus) May 14, 2008
Santa Clara Valley Water District (Valley Water) today approved Santa Clara County's mandatory boat inspection program at local reservoirs to prevent invasive zebra and quagga mussels from getting into the water.
The board also imposed a temporary ban on boating at the reservoirs until the inspections begin. If introduced, the tiny mussels could wreak havoc on the ecosystem and damage the water supply system that serves nearly two million people.
The county proposes to implement the program ahead of the Memorial Day weekend on May 23, which marks the start of a busy boating summer season.
"We have been working with Santa Clara County Parks in developing a detailed boating inspection program and encourage the county to implement the inspection as soon as possible," said Rosemary Kamei, Chair of the Valley Water board of directors.
"We support the use of our reservoirs for recreational purposes and have, therefore, opened our most precious resource—the reservoirs—to the Santa Clara County Parks for carrying out recreational activities, for which they collect revenues.
"The reservoirs are built for water supply and storing drinking water is our top priority," Chair Kamei added. The spread of zebra and quagga mussels has created enormous problems in other parts of the country and the state. As a result, park authorities throughout the state have implemented detailed boating inspection programs at more than 22 reservoirs, which have either been infested or run the risk of mussel infestations.
The invasive mussels are commonly transported between reservoirs by recreational boats. Bay Area boaters often frequent a number of reservoirs, which means the chance of the mussels spreading is significant.
Since the discovery of quagga mussels in southern California last year, and zebra mussels at San Justo Reservoir in San Benito County in January this year, Valley Water has been working closely with the California Department of Fish and Game, Santa Clara County Parks and other Bay Area water agencies to monitor the reservoirs and evaluate protective measures against the introduction of mussels from boating.
As part of that partnership, Valley Water worked with the county to develop an inspection program and also facilitated boat inspection training for park personnel. In addition, Valley Water has also provided parks department with outreach material, including posters and wallet ID cards, to get the word on zebra and quagga mussels.
"To date, there is no indication of mussels in our water, which means this is our only chance to keep it that way. Because once established, the mussels are virtually impossible to eradicate and can add millions of dollars in maintenance costs to pumps, pipes, valves, water intakes and other water infrastructure," said Bruce Cabral, water quality manager at the district.
"In addition to damaging water infrastructure, the mussels can destroy the ecosystem by filtering organic nutrients and plankton used by other species in the aquatic food chain and harming the fisheries," said Jae Abel, a Valley Water biologist.
They consume so much organic material that the water turns too clear, allowing sunlight to penetrate deeper and stimulate the growth of nuisance aquatic weeds and blue-green algae, which cause taste and odor problems in drinking water, he added.
For more information, contact Susan Siravo at (408) 265-2607, ext. 2290.
For more information regarding zebra mussels visit DFG website at http://www.dfg.ca.gov/quaggamussel/.
The Santa Clara Valley Water District manages wholesale drinking water resources and provides stewardship for the county's watersheds, including 10 reservoirs, hundreds of miles of streams and groundwater basins. Valley Water also provides flood protection throughout Santa Clara County.
###