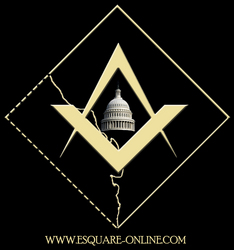 Arlington, VA (Vocus) May 28, 2008
E-Square, owned and operated by Freemasons, is proud to announce new public affairs and communications services for Masonic organizations. From book publishing to website development, E-Square can assist Masonic organizations with a full range of communications needs.
Through E-Square's new public affairs and communications services, Masonic organizations can build effective grassroots, media and local outreach campaigns at a reasonable cost and with very little effort or time.
E-Square, offers a full suite of public affairs and communications tools for your Masonic organization, from specialized media training, to designing customized Masonic logos. E-Square offers many more services from creating personally-designed merchandise to book publishing and website development.
E-Square, is a full-scale communications company that offers Masonic organizations quality service at competitive prices. E-Square's partners are known in the Masonic community and are considered experts in their professional fields.
No project is too small for E-Square. Whether it's creating a Worshipful Master's custom pin, or developing a new website, E-Square has the tools and expertise to assist any Masonic organization in its public relations and communications efforts.
To learn more about E-Square's services, please visit; http://esquare-online.com/services/ or contact: Courtney@ esquare-online.com. You can also call 202-466-0573 for personalized assistance.
###