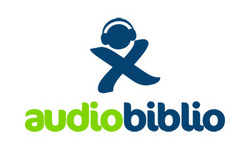 I wanted a way to access my music from any computer and, as a result, developed AudioBiblio.
Atlanta, GA (PRWEB) May 16, 2008
A new Web site launched recently allows users to discover and recommend music through an online community. The brainchild of an 18-year-old internet entrepreneur, Akeem McLennon of Atlanta, Ga., http://www.AudioBiblio.com lets members upload music and access it anywhere an internet connection exists. Users also can connect with old and new friends and find groups with similar music interests.
Registration is completely free and users can upload up to 1,000 songs at absolutely no cost. Once logged in, members can invite friends to join or search registered profiles to find members with similar music tastes. Users can also upload photos, stream playlists and post comments on friends' profiles.
AudioBiblio's upload program, MusicSync, is one of the most innovative features of the site. The program automatically searches for new music on the user's computer and adds it to their AudioBiblio account. The Web site easily allows members to access all their music from any computer with an internet connection.
"I came up with the idea for AudioBiblio after attending a party. There was a song I wanted to share with some friends, but it was on my iPod, which I didn't have with me at the time," said Akeem McLennon. "I wanted a way to access my music from any computer and, as a result, developed AudioBiblio."
Music fans will also love the site's random mix and smart mix features. Random mix shuffles through all of member's songs randomly, while smart mix allows users to pick a song and then automatically shuffles through similar songs. Aspiring DJs can also create custom playlists to share with friends.
AudioBiblio features other unique elements such as personalized song recommendations, the ability to purchase and download music and localized concert information.
For more information on the site, visit http://www.AudioBiblio.com
###