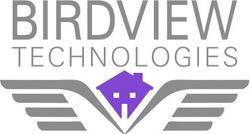 The Internet continues to be a key resource for both practitioners and consumers. We're proud of this significant milestone in our history and our contribution to making the single biggest transaction in most consumers' lifetime a little easier
Lombard, IL (PRWEB) May 15, 2008
Residential real estate brokerages and their agents across the nation have combined to service an aggregate of 10 Million Internet consumers by using tools provided by BIRDVIEW Technologies. The milestone represents a level of maturity and reliability in a technology platform that stands apart from many other providers.
With consumers engaging in the real estate transaction process earlier than ever before, the confluence of BIRDVIEW's tools and the superior service provided by BIRDVIEW clients to their consumers has made the Internet a critical tool in the home buying process for the foreseeable future.
BIRDVIEW's suite of web based tools have been powering the web sites of large and small real estate brokerages throughout the United States since 1996. Aimed at simplifying the home buying process, BIRDVIEW's tools are rich with features that Internet consumers demand. BIRDVIEW also provides important content management, productivity and communication tools to real estate brokerages and their agents that are unique to servicing Internet empowered consumers.
"The Internet continues to be a key resource for both practitioners and consumers. We're proud of this significant milestone in our history and our contribution to making the single biggest transaction in most consumers' lifetime a little easier," said Bedros Bedrosian, President and co-founder of BIRDVIEW.
About BIRDVIEW Technologies
BIRDVIEW Technologies, http://www.birdview.com, combines a consultative approach with innovative technologies to help real estate brokerages build better online businesses. The Company's suite of web-based solutions helps real estate brokerages service the needs of over 2 million prospective home buyers each month.
###