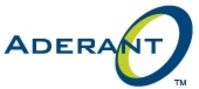 Partnering with ADERANT represents a tremendous opportunity for us to bring our electronic billing solution to hundreds of leading law firms around the world who use ADERANT's business and practice management system
Pittsburgh, PA (PRWEB) May 15, 2008
eBillingHub®, the market leader in simplifying electronic billing for law firms, today announced it has partnered with ADERANT, a global provider of business and financial management software for law firms. Under the terms of the agreement, ADERANT will be able to resell the eBillingHub directly to its clients. Additionally, the agreement also allows for further integration of the two companies' respective product offerings.
"Partnering with ADERANT represents a tremendous opportunity for us to bring our electronic billing solution to hundreds of leading law firms around the world who use ADERANT's business and practice management system," said Greg Coticchia, Chief Executive Officer of eBillingHub. "It also strengthens our position as the leading developer of ebilling software for law firms."
"Ebilling is an increasingly important process for our clients and ADERANT is committed to fully addressing their needs," said Michael Kohlsdorf, President and Chief Executive Officer of ADERANT. "Our partnership with eBillingHub complements the ebilling functionality we have added to our applications and provides our clients with a comprehensive, end-to-end solution to simplify their electronic billing processes."
The eBillingHub helps law firms speed up the collections process, reduce the complexity of electronic invoice submissions, eliminate billing backlogs and common submission errors, and minimize or eliminate the need for additional staff to administer electronic billing. For law firms, using the eBillingHub results in improved cash flow, increased partner distributions, and enhanced client service.
Initially released in 2004, eBillingHub uses a service-oriented architecture (SOA) and Web services standards for its integration with practice management systems such as ADERANT. With hundreds of customers and service providers using eBillingHub and its LEDES Toolkit™, the eBillingHub is often considered a de facto standard for electronic billing for law firms of all sizes.
About ADERANT
ADERANT, headquartered in Atlanta, GA, is a leading provider of integrated business management software for law firms and other services organizations. The global company offers a comprehensive suite of solutions, consisting of financial, resource and practice management software that enables services organizations of all sizes to maximize operational efficiencies. ADERANT provides solutions to the largest and most prominent firms in the world, including Clifford Chance, Computer Sciences Corporation, Greenberg Traurig, Clayton Utz, Deloitte Consulting, Macleod Dixon LLP, Mayer Brown, Skadden Arps, and Winston & Strawn. ADERANT also has offices in Asia Pacific and Europe. More information is available at http://www.aderant.com.
Editors Note: The correct usage of the ADERANT name is all capitals.
ADERANT and ADERANT Expert are registered trademarks of ADERANT Holdings, Inc. or its subsidiaries. All other trademarks mentioned herein are the properties of their respective owners.
About eBillingHub®
eBillingHub is the leading provider of Software as a Service (SaaS) solutions for law firms, making it possible for firms to simplify the electronic billing process. The company's patent-pending technology provides a comprehensive and collaborative approach for preparing, tracking, submitting and managing the electronic billing process.
Unlike tools used by law firms to create LEDES invoice files, the eBillingHub simplifies the electronic billing process by integrating a law firm's time and billing software with multiple electronic billing vendors which are often specified by a firm's clients. For more information, please visit http://www.eBillingHug.com.
Editor's Note: The correct usage of the eBillingHub company or product name is with a lowercase 'e' and uppercase 'B' and 'H'. eBillingHub® is a registered trademark and the LEDES Toolkit™ is a trademark of IGD Systems, d/b/a the eBillingHub. All other trademarks mentioned herein are the protected properties of their respective owners.
###