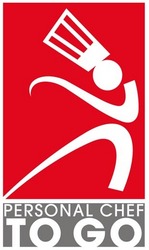 it is our passion and expertise to create exciting and healthful meals that change people's lives for the better. When customers tell us how much we have simplified and improved their daily lives, or when another claims to have lost over 100 pounds safely during the past year, we feel honored to be making a difference one meal at time
Richmond, Virginia (Vocus) May 15, 2008
Personal Chef To Go, a purveyor of heart-healthy gourmet meals freshly delivered to your home, has been selected as Food411.com's Site of the Month for the month of May. Additionally, the culinary website's highly coveted "Stamp of Approval" was also bestowed to the Richmond, Virginia based personal chef meal delivery service after a thorough evaluation of their chef-prepared meals and website by the Food411.com editorial staff and chefs.
In an e-mail announcement to the personal chef company, Food411.com founder Sarah Walsh wrote: "Food411's ongoing mission is to create a comprehensive online directory of the very top food products & resources available. When evaluating we first look at taste & ingredients, then presentation/packaging and we also consider the ease/user friendliness of the ordering process. Your fresh, gourmet chef-prepared meals passed with flying colors. It is our pleasure to inform our readers of exceptional food resources such as Personal Chef To Go."
Moreover, Food411.com's website clearly states that no compensation is received from any of their listed sites and clearly identifies paid sponsors. "The addition of our site to an exclusive list of food websites is literally priceless!" boasts chef/owner Blair Grossman. "It's such a great honor to be recognized by our peers as one of the best home meal delivery companies on the web. We're beaming with pride to have received such a strong recommendation to their readers". Grossman also adds "With so many internet options available to consumers today, it's increasingly difficult to discern what purveyors are worth your hard earned cash. Web-savvy consumers are looking more and more to objective and fair evaluation of products, especially food items. Food411 provides that much needed resource."
Personal Chef To Go, Inc. features next day and second express delivery with FedEx home delivery, electronic gift cards and customer loyalty programs. The chef-owned company produces, packs and ships all meals weekly from its commercial kitchen in Richmond, Virginia to locations throughout the United States.
Personal Chef To Go creates heart-healthy entrees inspired by cuisines from the Mediterranean to the Pacific Rim. Each meal is prepared by professionally trained chefs, under the leadership of chef/owner Gene Castelluccio, an award-winning chef who trained in Switzerland and at the acclaimed Culinary Institute of America. All meals are shipped fresh, never frozen, in microwave and oven-safe containers. Additionally, entr?e labels feature complete nutritional information including, Weight Watcher points. Orders may be placed online at Personalcheftogo.com or by phone at 800-440-4915.
Finally, Chef Blair adds "it is our passion and expertise to create exciting and healthful meals that change people's lives for the better. When customers tell us how much we have simplified and improved their daily lives, or when another claims to have lost over 100 pounds safely during the past year, we feel honored to be making a difference one meal at time".
Personal Chef To Go, Inc. is a privately held corporation based in Richmond, VA and has been in continuous operation since 2003. Management includes Chef Gene Castelluccio, Executive Chef and President and Chef Blair Grossman, Director of Sales and Marketing.
For more information please contact:
Blair Grossman
Chef / Director of Marketing
Personal Chef To Go, Inc.
http://www.personalcheftogo.com
800-440-4915
5000 Nine Mile Road
Richmond, VA 23223
###