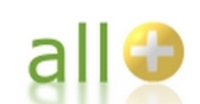 Budapest, Hungary (PRWEB) May 16, 2008
AllPlus, the Web's first universal meta-search and clustering engine has been released by WebLib. AllPlus simultaneously searches the major U.S. search engines (Google, Yahoo!, MSN and Ask) for Web Pages, News, Videos, Images and Blogs, and presents all the results in an intuitive and clearly organized way through its Web 2.0 interface.
The AllPlus universal metasearch engine integrates powerful Natural Language Processing algorithms in query analysis and refinement, intelligent search strategy, relevancy ranking, focused drill-down and the exploration of multi-dimensional information spaces.
AllPlus also offers spelling suggestions based on its comprehensive English, Web, Medical and Scientific Dictionaries.
AllPlus utilizes sophisticated statistical, lexical/morphological, syntactic and semantic analysis techniques. For instance, health related queries are automatically mapped to Medical Subject Headings (MeSH) for more relevant and more precise search results.
The AllPlus universal meta-search engine dynamically generates Topic Clusters and visualizes the search results in the form of Cluster Graphs.
About AllPlus and WebLib:
The AllPlus.com universal meta search and clustering engine is a demonstration showcase for PolyMeta search, a meta-search and search result clustering technology developed by WebLib. WebLib provides specialized search technologies and natural language processing tools to its international clients in the USA and Europe. Customers include government agencies, universities and major content providers.
WebLib's headquarters are in Budapest, Hungary. WebLib's natural language processing team works in the Washington D.C. metropolitan area.
###