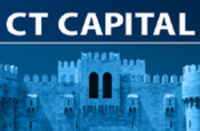 Fort Lauderdale, FL (PRWEB) May 19, 2008
Florida Title Insurance Company , CT Title, releases new web site to aid in facilitating your Florida Title Insurance needs. Well known Florida Hard Money Lender, CT Capital, has released a new site for your Florida Title needs. CT Title was created to fill the void of experienced Florida Commercial Title Companies.
CT Title, located in Fort Lauderdale, Florida is an experienced Residential and Commercial Title Insurance company underwritten by Attorney's Title Insurance Fund, Inc
The Fund supports the needs and promotes the success of attorneys' real estate practices by providing valuable, relevant, and timely information, as well as innovative products and services that allow attorneys to conduct transactions electronically, easily, and efficiently. Moreover, our strong technology base and educational support create an environment that enhances your knowledge and sharpens your competitive edge. Perhaps this is why The Fund is the largest single title insurance underwriter and title information provider in the state of Florida.
Please vist the Florida Title Company and let one of our attorneys handle all of your Florida Title Insurance needs, or feel free to call CT Title at (954) 958-0866.
For all of your Florida Hard Money needs, please feel free to visit the site http://www.ctcapitallending.com
###