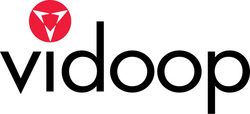 Messina and Norris are considered thought leaders in their field
Tulsa, OK (PRWEB) May 16, 2008
Open-source advocate Chris Messina and software engineer Will Norris join Tulsa-based OpenID and online multifactor authentication provider, Vidoop.
"Messina and Norris are considered thought leaders in their field," says Joel Norvell, President and CEO of Vidoop. "They will help deliver and promote the next generation of social networking tools based on open protocols. These tools add great functionality for the user and reinforce Vidoop's role in the secure OpenID space."
Messina and Norris will continue the work they have been leading with the DiSo Project (http://diso-project.org). DiSo - distributed social networking applications, is an umbrella development for a group of open source components such as OpenID and XMPP that will lead to the development of user- controlled distributed social networking concepts, portable social networks and user data portability.
"The open protocols that make up DiSo, such as OpenID, are quickly gaining traction across the internet," said Scott Kveton, Vidoop's VP of Open Platforms. "Vidoop will be using these protocols to integrate DiSo functionality into its OpenID provider, myVidoop.com, and will continue to secure these IDs through its unique image based technology. "
Chris Messina is known for helping to advance such community efforts as "Spread Firefox", "BarCamp", and open web standards initiatives such as "OpenID", "OAuth" and "Microformats".
Will Norris has been active in the realm of identity management working actively with "Shibboleth", "OpenID", and "MicroID". Norris is also the author of the technology that provides OpenID support for Wordpress.
About Vidoop:
Principals Joel Norvell and Luke Sontag are the founders of Vidoop, an online authentication and identity provider established in March 2006 that has both consumer and enterprise solutions. myVidoop.com is an online identity provider and password management solution that incorporates corporate-grade login security to consumers at no cost. ConfIdent Technologies was created to address the unique needs of financial institutions by providing enterprise-level, multi-factor authentication solutions.
Website: http://www.vidoop.com/
Website: http://www.confidenttech.com/
Contact:
Matt Selbie,
918 796 8520
###