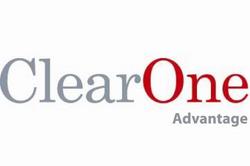 We are proud to be a member of such a prominent organization whose interests are so clearly consumer-based
Columbia, MD (PRWEB) May 19, 2008
ClearOne Advantage, a premier debt settlement company focusing on superior product knowledge and customer service while offering the leading options in debt management, debt settlement, and debt resolution, announces that is has been approved as a member of The Association of Settlement Companies (TASC).
"We are proud to be a member of such a prominent organization whose interests are so clearly consumer-based," said Tomas Gordon, CEO, "TASC's goals to promote good practice in the debt settlement industry and protect the interests of consumer debtors are exactly what ClearOne stands for."
About TASC
TASC's™ goals are to promote good practice in the debt settlement industry, protect the interests of consumer debtors, and lobby on behalf of debt settlement companies on the federal and state level. Debt settlement companies act on behalf of consumer debtors to help them clear their debts. They do this by entering into direct negotiations with creditors in order to facilitate the repayment of debts. In return for their services, debt settlement companies are generally paid a fee by the consumer debtor. In order to avoid any hint of impropriety, TASC™ members do not handle, manage, or otherwise control their client's funds.
Membership of TASC™ is reliant upon debt settlement companies being able to demonstrate that they comply with the standards set out in the TASC™ Bylaws.
The Bylaws have been developed in consultation with a number of debt settlement companies, discussions with different states' legislators, and major lenders. The aim of the Bylaws, and that of TASC™, is to encourage debt settlement companies to provide services of the highest standards to ensure the public and the credit industry's confidence.
About Clear One Advantage
ClearOneAdvantage.com is a full-service debt management company providing debt settlement services such as credit card debt relief to hundreds of thousands of customers. Through superior product knowledge and attentive customer service, ClearOne offers the leading options in debt management. We recognize that each individual client has individual financial needs, and we work with each person to specifically tailor a program to meet those needs.
ClearOne was incorporated as a privately held company in 2006; all of its shares are currently held by officers and employees. ClearOne Debt Relief is headquartered in Columbia, MD.
###