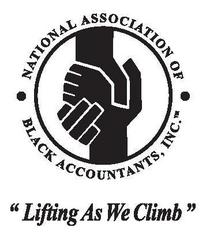 Get Rich, Get Rich: Conquer the 7 Myths Blocking You from Success
Greenbelt, MD (PRWEB) May 19, 2008
The National Association of Black Accountants, Inc., will host its 37th Annual National Convention & Diversity Recruitment EXPO, June 10–14 at the Hilton Atlanta in Downtown Atlanta. This year's theme — Embracing the Power of Diversity with the Passion to Create New Possibilities — encompasses the organization's mission to continue fortifying its technical foundation while connecting to larger global and societal missions.
Over these five days, Gwendolyn D. Skillern, CPA, NABA's national president and CEO (recently noted as being one of Ebony Magazine's Power 150) will lead her membership in a thorough, in-depth series of technical and educational sessions to give voice and provide resources for African-Americans in the accounting and financial services professions.
Convention highlights include:

The 2nd Annual CPA Examination Summit, NABA's think tank which will be a follow up meeting and discussion to last year's summit. The launching of NABA's CPA Ambassador Program will take place promoting the value of becoming a CPA.
Steve Bucherati, Director of Diversity & Workplace, Coca-Cola Company; Allen S. Thomas, Sr., Chief Diversity Officer, Deloitte; Brannigan Thompson, VP, Head of HR, ING Retail Life, Paul Horace, Senior Controller, Corporate Business Group, Microsoft Corporation and Millette Granville, Diversity Recruiting Strategist, WACHOVIA Corporation, will participate in NABA's annual Public Forum; this year's panel discussion will be an in-depth discussion regarding diversity in corporate America and will include topics as strategies for realizing the value in diversity as well as highly effective strategies for diversity recruitment and retention—Ed Gordon, Emmy Award winning Host of Black Enterprises' Our World and formerly of (BET News and MSNBC) will be the moderator.
NABA's Annual Awards Celebration Banquet will feature a keynote address on diversity by Judge Glenda Hatchett. Judge Hatchett is the well known motivator and outstanding personality who currently presides over the syndicated show "Judge Hatchett".
2008 Diversity Recruitment EXPO, where both registrants and the general public will have the opportunity to seek out career advancement opportunities with more than 150 "Fortune 500" and other companies, such as Bank of America, Deloitte, Ernst & Young LLP, Freddie Mac, Goldman Sachs, KPMG LLP, Microsoft Corporation, Morgan Stanley, PricewaterhouseCoopers LLP, Wal-Mart and WACHOVIA Corporation, among others.
Dr. Farrah Gray, celebrity entrepreneur, bestselling author, named as one of the "most influential Black men in America", and author of the bestselling book "Get Rich, Get Rich: Conquer the 7 Myths Blocking You from Success", will deliver the keynote address at the scholarship luncheon.
The 6th Annual Community Service Outreach Project (CSOP), a partnership with KPMG LLP, is a series of highly interactive workshops that will help Atlanta college-bound teens and their families prepare for the mental and fiscal realities and expectations with college all while working with Atlanta parents and youth to further financial literacy knowledge.
WHAT:
The National Association of Black Accountants, Inc. (NABA's)
37th Annual National Convention & Diversity Recruitment EXPO
"Embracing the Power of Diversity with the Passion to Create New Possibilities"
WHEN:
June 10–14, 2008
WHERE:
Hilton Atlanta
Atlanta, Georgia
WHO:
Emmy Award winning journalist Ed Gordon, Moderator, Public Forum; Steve Bucherati, Director of Diversity and Workplace, Coca-Cola Company; Allen S. Thomas, Sr., Chief Diversity Officer, Deloitte – panelists, Public Forum; Randy Fletchall, Chairman, AICPA, Membership Luncheon Speaker; and featuring keynote speakers, Dr. Farrah Gray, Scholarship Luncheon, and Judge Glenda Hatchett, Annual Awards Banquet
For More information on conference sessions and events, log onto http://www.nabainc.org
Media Contact:
Carla Welborn
cwelborn @ nabainc.org
240-475-7283-mobile
301-474-NABA (6222)-office
###