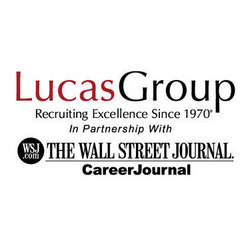 Attracting Top Talent to Your Company and Generation Y
(PRWEB) May 20, 2008
Lucas Group, an executive recruitment search firm, announced Richard Stark, Accounting & Finance Executive Senior Partner, and Barbara Kosmerl, Accounting & Finance Executive Senior Partner will be speaking at this years 2008 Petroleum Accountants Society of Houston (PASH) held in Houston, TX at the JW Marriott Hotel on May 21st, 2008. Their topic of conversation will be "Attracting Top Talent to Your Company and Generation Y".
Richard and Barbara will be covering the many aspects of the continuing War for Talent in today's job market, high demand positions, and steps for hiring the ideal candidate and exactly who is "Y" and how to attract them. Their analysis will encompass the state of the current job market including current trends, areas of strength & weakness and what might be in store in the future.
In addition, they will present a step-by-step "Battle Plan" to assist companies in meeting their future challenges such as Assessing Their Needs and Likely Influences. They will cover the sometimes daunting Interview Process and all it's parts, including Finding & Identifying qualified talent, Preparing for the interviews from beginning, middle to end. Then after finding talented people, "how to keep them", "improve moral", and "reduce overall turn-over".
About Lucas Group:
Lucas Group is one of the nation's largest executive recruitment firms that built a reputation for successfully providing human capital placements in multiple markets and industries. The search firm has increased its reach, while maintaining a commitment to high performance and unsurpassed industry knowledge. Lucas Group focuses on recruiting top executives in management, advertising/marketing, sales, accounting, manufacturing, legal, military personnel transitioning and technical positions across all major industries. With offices nationwide and its expansion into Europe, Lucas Group performs search assignments for Fortune 100+ companies, as well as regional businesses and entrepreneurial firms.
This press release was distributed through eMediawire by Human Resources Marketer (HR Marketer: http://www.HRmarketer.com) on behalf of the company
listed above.
###